Flu rolls through school
The month of January has been a sick one. The flu epidemic is spreading throughout the school, causing hundreds of students to be forced to stay at home.
Influenza is a viral infection that attacks your respiratory system. Symptoms include a fever, aching muscles, chills, headache, persistent cough, weakness, nasal congestion and sore throat.
"I've noticed that a lot of kids have been sick in my classes recently, and some of my friends have had the flu," said Jack Brubaker, senior.
If one experiences any of the flu symptoms, it's better to stay at home than to risk infecting others.
"The number one way to prevent getting sick is to frequently wash your hands," said Ms. Block, school nurse. "Avoid touching your eyes, mouth and the face in general; this gives bacteria a way into your system. Also, avoid sharing drinks during sports."
The nurse's office sees between 75-130 students per day. Due to these high levels of contact, Ms. Block frequently washes her hands and has naturally built up immunity through exposure.
"I felt sick the other day; I woke up nauseous but it went away as the day went on and luckily I didn't come down with the flu," said Kylie Torsberg, junior.
This winter's flu epidemic isn't only at school; it's all over the world. Flu strains mutate, and this year's flu shots have proven to be ineffective against the H3N2 flu strain, yielding around only 30% percent effective, according to the Center for Disease Control.
Another reason for this bad flu season is the lack of exposure people have had to it. With the vast amount of students contracting the flu, the cold is the most common illness seen in the nurse's office.
For more information on this season's viruses click here.
Leave a Comment
About the Contributors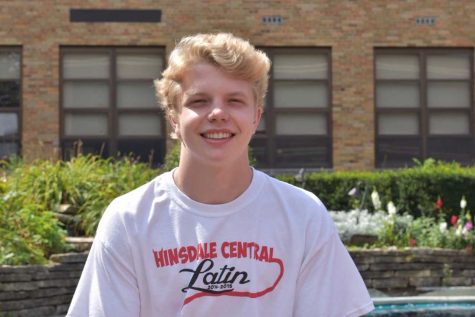 Scott Bitautas, Writer
Scott is a junior writer who loves playing basketball and tends to spend most of his day outdoors. Scott spends his summers swimming in Lake Michigan and...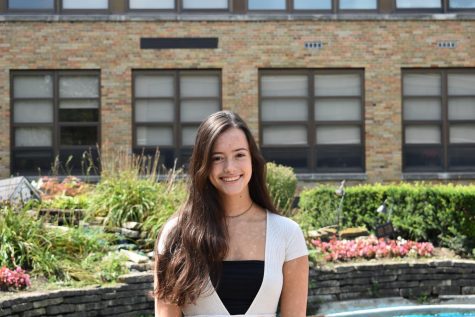 Marelena Halikias, Photographer
Marelena Halikias is a senior photographer for Devils' Advocate. She can commonly be found crying over reruns of The Joy of Painting, offering to sell...