Administration reacts to rumored Ditch Days
After the three day weekend, seniors had decided to announce a ditch day for Monday, Oct. 8, following the tradition of last year's senior class. However, after an email sent by Principal William Walsh, many seniors decided to attend school regardless of the ditch day.
The email warned that students who miss school on Tuesday would be marked 'TRUANT' and could only receive 75 percent credit for any makeup work. It also stated that teachers would not adjust curriculum, such as lessons and tests, based on the attendance for that day. The email concluded with, "Enjoy your October 8 vacation day and plan to attend school on Tuesday."
Many seniors reacted negatively to this warning, believing that the school should be willing to allow seniors to ditch school since it's a tradition.
"I would say that the school's wish to eradicate ditch days is really oppressive because ditch days are a tradition that should be kept, " said Katrina Pang, senior.
The administration hopes to approach the problem of ditch days with a school team mindset which hopes to unite parents and administration to work against this problem. The administration will make sure to respond to rumors of ditch days by sending out emails to parents, students, and the administration similar to the one sent last time.
"Ditch days are a cultural statement, it says that school is not important," said Mr. Walsh, principal. "Multiple ditch days creates a broader picture about students and teenagers for our staff and community to absorb. Ditch days are a by-product of a breakdown in communication. Something is amiss if we have to cut school, students and teachers must talk through the stress and anxiety that is building up in a classroom."
With the senior class' plan to have multiple ditch days, some students understand the administration's perspective and realize that the school cannot allow for multiple ditch days. However, many believe at least one ditch day should be acknowledged.
"I understand the administration's concern about multiple senior ditch days," said Emeri Sana, senior. "I think we should only have one ditch day per semester and for those days the administration should respect our decision since it is a long-standing tradition and I am sure [the administration] did it when they were seniors too."
The administration's effort to make seniors attend on Oct. 8 was mostly successful as last year on this day the senior attendance was around 80 percent and this year it jumped to 90 percent.
"Together I believe we can create a classroom environment that is rigorous, supportive and collaborative," Mr. Walsh said.
Leave a Comment
About the Contributors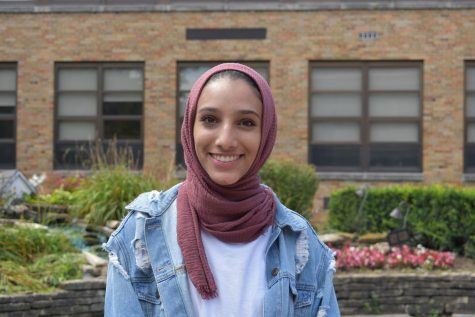 Hajera Naveed, Section Editor
Hajera Naveed is a Senior Writer and Section Editor for Devils' Advocate. Her hobbies include writing, volunteering, painting, and running. When she isn't...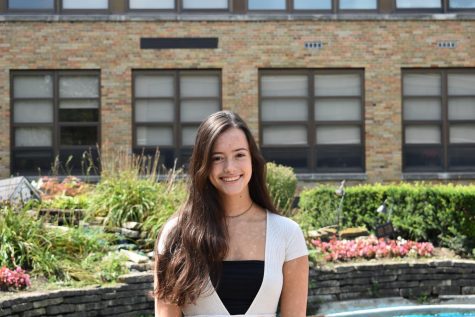 Marelena Halikias, Photographer
Marelena Halikias is a senior photographer for Devils' Advocate. She can commonly be found crying over reruns of The Joy of Painting, offering to sell...