Oscars: still relevant?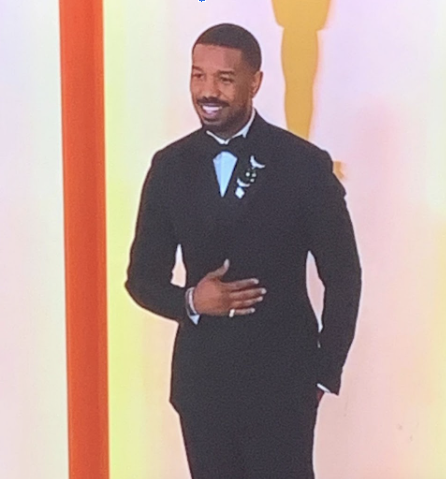 On March 12, the Academy of Motion Picture Arts and Sciences hosted the 95th Oscars show at the Dolby Theatre in Los Angeles,California. Recognized as an event showcasing filmmakers, actors and music, the show became an exciting opportunity for students to see fashion and celebrities dressed up.
Many students at Hinsdale Central enjoy watching the Oscars as it allows them to see their favorite actors and movies gain recognition. 
"I think it gives you a glimpse into the more fancy luxurious life of a celebrity," said Olivia Nardulli, Hinsdale Central Fashion student, sophomore. 
Last year's Oscars were disrupted when Will Smith slapped Chris Rock during the show. The focus and attention all went to Smith and Rock, and the other winners were not given much attention. Despite the slap bringing publicity to the Oscars, there has been a significant decrease in viewership in the past few years.
"I think there are probably lots of reasons for a drop in viewership," said Jim DiDomenico, Hinsdale Central English teacher, and Film club sponsor. "Any long awards show in the age we live in will likely struggle for viewership.  But, I also think it's because, increasingly, it feels like the movies that most people pay to go see aren't the movies that are celebrated at the Academy Awards." 
As DiDomenico mentioned, the other reasons for a drop in viewership could be the lengthiness of the show. 
"I don't watch those, they are so long so I just like looking at the red carpet and then I'm done…or interviews. Interviews are nice to have," said Leah Packer, sophomore. 
There has also been a significant shift in the way we watch movies. There are fewer movies that we go to the theater to watch the movies we can watch on streaming services. Some critics have said this isn't necessarily a bad thing but if a movie is going to be released exclusively into theaters it should be outstanding to attract more people. 
In addition to the already anticipated Oscars red carpet, there is also an after party hosted by Vanity Fair. Vanity Fair is a magazine publication that showcases popular culture. 
The Vanity Fair party invites many celebrities who are more relevant to the younger generation. This is also another opportunity for designers to showcase their work further as many of the Oscars attendees wear a second outfit to the after party. 
 "I prefer the actual Oscars because I think they deserve more credit because they did a lot more," Nardulli said. "I think people who are younger definitely do but I feel like older people think that it might be more exciting to see the actual awards. "
There was a prominent "Bridal" theme this year as viewers saw many white gowns and black tuxedos. 
"I think my favorite trend was the long drapey, like silk stuff that I thought about anybody feeling like the guys need to step it up," Packer said.
Olivia Nardulli had other thoughts about the dresses. 
"I didn't like the big fluffy dresses. I did like for instance, but I didn't like some of them were bright colored and very poppy," Nardulli said
Other prominent aspects included the slip dress. The slip dress is a very basic style that many women wear. 
"Everyone just wears the same thing now and there's not too much variety among styles, " said Zahra Ghadeer, sophomore. 
Since the Oscars are such a defining moment in popular culture and fashion it can potentially have an impact on the fashion of teens and young adults. For example the Hinsdale Central Prom is coming up soon in May, and the trends have been set by the Oscars.
"I think that the Oscars dressing became a lot more modernized, and in a way its 2023 fashion sense…like a lot of students see celebrities dressing like that,they're like oh that's nice," said Shahnoor Shafi, sophomore. 
There are many ways that students can follow the trends of the Oscars. They might be able to follow it with different colors or fabrics. 
"I might want to try this type of dress style or wear this type of suit with designs. I feel for prom this year a lot of students will try to have their dresses be more modernized," Shafi said. 
Be sure to tune into the Oscars next year to be up to date on all the latest fashion trends and movies. You can review all the winners and red carpet looks by visiting the Oscars website. 
Leave a Comment
About the Contributor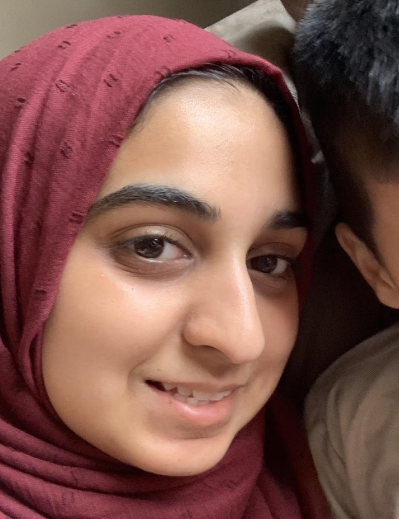 Yusra Shakaib, Writer
Yusra Shakaib, junior, is eager to write for the Devils' Advocate this year. Yusra has participated in MSA, Habitat for Humanity, and Ambassadors. In her...