Varsity Hockey to face rival LT
The Boys' Hockey Team will face Lyons Township at 9:30 p.m. on Friday, Oct. 7 at the Darien Campbell arena. The Devils are looking to end their two game losing streak when they return to their home rink.
The team is looking to improve from their woeful 2-5-1 start. "[Lyons Township] should be pretty good," said Nikos Tselios, head coach. "All the teams we face are going to be different and it's all about our preparation going into the game."
One of the main goals of this game is to work together rather than work individually.
"We as coaches teach how much more effective we can be if we play as a team and support each other," Tselios said. "The players have the job of making that work."
The Red Devils are improving their collaboration through hard practice by putting in extra work this week at their multiple practices in order to succeed against their rivals.
"We are not just working on set plays and strategies, but [in addition] we've been skating at the end of practice to keep up our endurance," said Chris Stella, senior.
Although teamwork is shown in the rink, it is developed during practices.  "We have out for school functions or team meals where we [build] chemistry," Tselios said.
Even though the team has had a slow start with a 2-5-1 record, the players still believe that this upcoming game against LT could be a momentum changer.
"We just need to work out a couple of kinks to really hit our stride as well as get into our season," said Conor Donlevy, junior.
Following this game, The Red Devils have a matchup at home against Naperville North on Saturday, Oct. 8 and upcoming road games at Naperville Central and Maine.
Leave a Comment
About the Contributor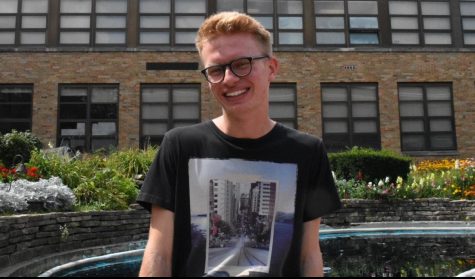 Nick Seda, Section Editor
Nick Seda, a senior at Hinsdale Central, is a section editor for multimedia on Devils' Advocate, whom enjoys traveling the world, taking pictures...