The central trend: Beth Schaller
With a job at Aritzia, an internship at Nordstrom, and a trendy fashion blog, Beth Schaller, senior, is one to watch.
Schaller's blog, Beth's Laundry,  started in February of 2013. It was originally a way to keep in contact with her best friend who was moving to Hong Kong and from there it grew into what it is today: an inspirational and aspirational fashion blog.
Her favorite post is one called Airport Blogging.
"The photography looks really good because I was in Philadelphia so there was really nice backgrounds and the content is full and well thought out," Schaller said. "I'm all about helping people find their style through my help, which is why I have my job at Aritzia and my internship at Nordstrom."
After presenting her blog to the staff at Nordstrom Oakbrook and styling outfits for difficult customers at Aritzia, Schaller has found herself designing Keds to be put in a competition and merchandising new clothes for Nordstrom as well as helping customers style outfits at Aritzia. These opportunities are only the beginning for Schaller's fashion career. She aspires to one day write for NYLON magazine or to work as a fashion merchandiser at the Nordstrom headquarters in Seattle.
After immersing herself in the world of fashion. Schaller knows what's what.
"I know that a lambskin Moto jacket goes really well with a Japanese crepe straight leg pant, and now that I've learned about these things it's so cool because I know about different textures and how things work together," Schaller said.
Schaller also loves the feeling of absolute confidence when she puts on a good outfit.
"When you're wearing something and you know you look good, you're more confident to other people," Schaller said.
Pulling inspiration from Danielle Bernstein of We Wore What, Leandra Medine of Man Repeller, Kristina Bazan of Kayture, and Alexa Chung, Beth can be found shopping at Aritzia, Nordstrom, Zara, and Madewell to buy clothes that she describes as, "Urban, chic, and trendy."
Featured on her blog multiple times, ankle booties are Beth's favorite current trend along with suede and white shoes. To implement these trends, Beth often sports suede ankle booties, a suede purse, embellished booties, and white keds.
Stay updated with Beth's style with her instagram and blog.
Leave a Comment
About the Contributors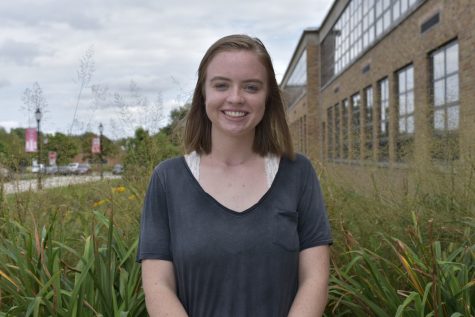 Emily Tomkinson, Managing Editor
When she's not running after Mr. Jensen in the science hall, Emily Tomkinson, senior, can be found shopping, watching clueless, or aspiring to be Gigi...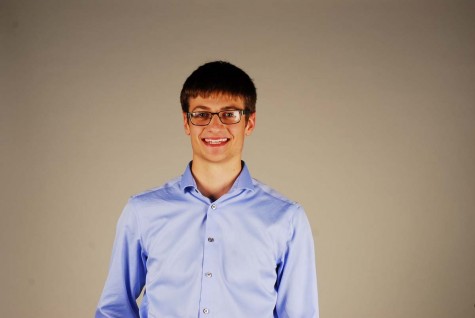 Matt Stockmal, Editor, Editor in Chief
Senior Matt Stockmal lives and breathes the Hinsdale Library. When not found in other areas of the school, he can be found there reading, studying, or...