Athletic Director joins varsity practices
Most people know about Hinsdale Central's Athletic Director, Dan Jones. He can always be found live tweeting, attending Central matches, meets, pep rallies, and now varsity practices.
"I'm surprised how many students don't know what I do, and now I'm getting to make a lot of connections and have conversations with the students during their practice," Jones said.
The idea for spending a day with each varsity team came to Jones through an article he read in an administrative magazine.
"There was an athletic director in Michigan doing this, and the experiences he had sounded like something I wanted to do," Jones said.
Miranda Mocklow, junior, thought it was really cool when Jones visited the girls' golf team.
"He hit with us on the range, and participated in small group competitions. It was a good experience because we are not used to having a third party watching us, and it was entertaining watching him do push-ups when he lost," Mocklow said.
Students so far have reacted very well to Jones' experiment. "I have been asked, 'When are you coming to our practice?'" Jones said. "Athletes and coaches have been very positive and excited."
Jones has currently visited seven out of the 31 teams at Central, including poms.
"I think it was awesome because he was super funny and helpful," said Sarah Shawaker, varsity pommer. "He even warmed up with us, and ran through his part in our homecoming routine."
Currently, Jones is working to coordinate times with as many coaches as possible to attend practices.
"I stay for the entirety of the practices, but try not to be a distraction or partake in any aspect that might take time to explain," Jones said. "I've been very impressed with our students, and the practices always run smoothly."
Leave a Comment
About the Contributor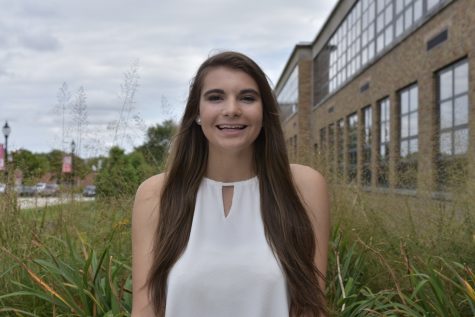 Shannon Ging, Sports Editor
Senior Shannon Ging loves writing for Devils' Advocate, especially if it is about sports. She spends most of her time cheerleading, whether it's for the...