Red Devils men's soccer took down Lyons Township in a thriller, ending the game 1-0 in penalties. The game, initially slated for Tuesday, Sept. 26, saw its final 20 minutes pushed to Wednesday after a lightning delay. The game was scoreless through regulation and two overtimes before Central won 6-5 in penalties.
The first half was scoreless, with both goalkeepers performing impressively. Hinsdale Central's Martin Contreras, junior, stood tall in the face of pressure, as did LT's keeper. Both teams got repeated offensive opportunities, but were turned aside to end the half 0-0.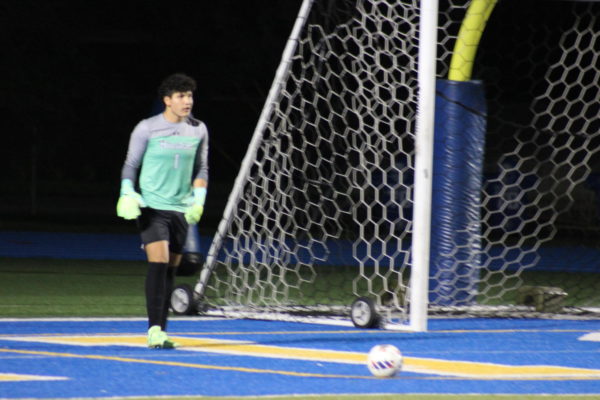 14 minutes into the second half, the game was stopped due to lightning in the area, temporarily delaying the game. The final 26 minutes of regulation was then postponed to Wednesday. Once players returned, it was much of the same, and the score remained 0-0 at the end of regulation.
Both overtimes were tension-packed, as both sides had multiple close opportunities for a sudden death victory. In the second overtime, Contreras made a remarkable save on an LT penalty kick, stopping a game-winning shot with just five minutes left in the period.
Story continues below advertisement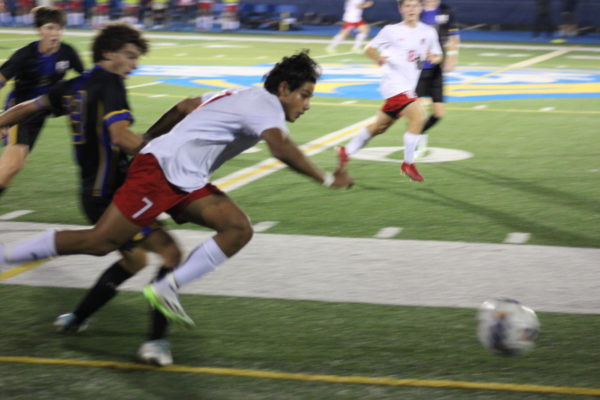 Then the game moved to penalty kicks, where the Devils took an early lead. However, LT tied it at 5, sending the teams to another round of penalties. There, Willem Marginean, senior midfielder, scored to put the Devils ahead 6-5. Contreras stopped the next LT shooter, earning the Devils the victory.
"It felt so nice, and [Martin] had the performance of a lifetime," Marginean said.
The win brought the Silver Brick back to Hinsdale Central, after losing in this game to LT in 2022. Since 2008, the Devils are 7-9 in the Brick game, attempting to break a streak of LT dominance since 2016. 
The men's soccer season continues Thursday, Sept. 28, when they face off against Hinsdale South at home.