How to fit the Turnabout dress code
It's that time of year again: time for the semi-formal Turnabout dance. To differentiate from Homecoming, Turnabout takes a different approach to the school dance by having a more casual dress code. Many students are wondering what a semi-formal dress code entails.
The theme of this year's Turnabout is "neon," as a way to suit the blacklight, and many students are scrambling to find a dress that is both neon and semi-casual.
For girls, wearing a simple dress with tights and heels is the perfect semi-formal outfit. To glow under the blacklight, check out this dress from LuLu's. To fit the theme of neon, check out this dress from LuLu's.
For more ideas, try browsing these popular websites for dresses: lulus, tobi, nasty gal, asos, missguided, or windsor.
For boys, khakis or dress pants with a button up shirt and dress shoes fits the semi-formal dress code.
Turnabout is on Saturday, Feb. 20, from 8-11 pm. Tickets can be found during lunches for $10. Find more information about the dance here.
Leave a Comment
About the Contributor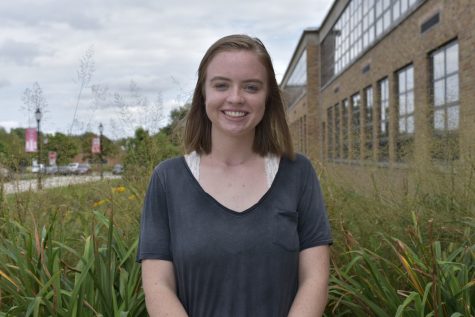 Emily Tomkinson, Managing Editor
When she's not running after Mr. Jensen in the science hall, Emily Tomkinson, senior, can be found shopping, watching clueless, or aspiring to be Gigi...