Chasing dreams: student launches clothing brand Archaic Co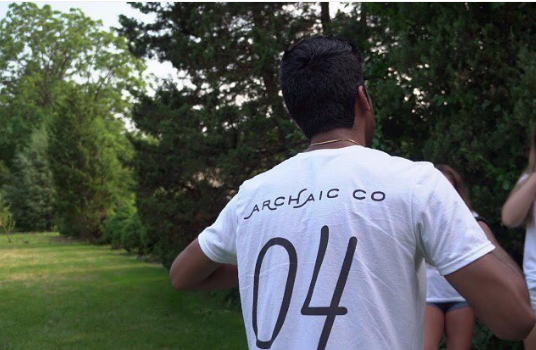 Two years ago, senior, Nasr Ahmed had an idea. On Aug. 3 of this year, he turned that idea into reality as he launched his own clothing brand, Archaic Co.
Through hard work, dedication, and the challenges of running a business, Ahmed decided to pursue his dreams in the hopes of inspiring and motivating others to do the same.
"I've always been obsessed with fashion and I realized it was my passion," Ahmed said.
The merchandise currently available consists of t-shirts; some of which feature inspirational quotes along with the brand's name. Down the road, Ahmed hopes to expand and branch out into creating different articles of clothing.
"We're moving next [on] to crop tops, varsity jackets, and joggers hopefully," Ahmed said.
Ahmed's desire to create a clothing brand also came with the a hope to give back to the world around him. With each purchase, 50 percent of all proceeds are donated to charity.
"With all good, you should give back. Money is being printed all [of] the time. But health? Once you get sick, it's the feeling of helplessness that I hate," Ahmed said. "Even if one dollar helps in a small way, it's every bit worth it to me."
By using his passion to fuel his desire to help people, he also has the future generation in mind. The quotes seen on the t-shirts reflect this and are meant to empower current and future customers.
"I want to be the motivation or inspiration for the next generation. Anyone can make it, you just have to put in your all and ignore the hate," Ahmed said.
The styles and designs are receiving plenty of positive feedback from friends of Ahmed, some of whom also played a role in appearing in promotional photos used for the brand's website.
"I think the clothes are very creative, laid back and simple, yet really cute," said Nicole Antonios, senior.
"
"I like it because the designs are really awesome and original. The brand was his own idea and I think it's a really cool thing for someone to start doing in high school. "
— Meghan Jones, senior.
In addition to the brand's website where merchandise is sold, Ahmed has made use of several social media outlets such as Instagram and Facebook to promote the business.
Through all of the hard work and focus directed toward his brand, he learned to never give up.
"I realized that patience is key [and that] you can't be impatient and hope to make it big. Time and patience are key at all times and take risks when you can afford to," Ahmed said.
For the future of his business, the senior has big plans in mind such as expanding from an online shop to a real-life store.
"I hope to open my own store one day where we can have all merchandise more accessible," Ahmed said. "I want to get it big and I want to be known in the fashion world. Maybe one day it'll happen."
You can keep up with the latest designs and preview the new ones to come by visiting the online store here.
Leave a Comment
About the Contributor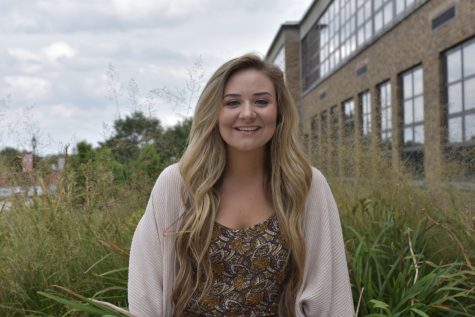 Holly Swasko, Writer
Known for her love of rose gold and cardigans, Holly Swasko, senior, will rarely be seen without at least one of them. When she isn't posing for an "OOTD"...