Hinsdale's new beauty destination: Levato Salon & Skin Lab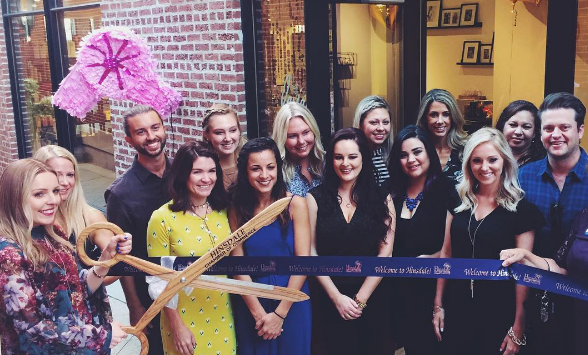 On Sept. 15, Hinsdale's newest beauty destination, Levato Salon & Skin Lab, celebrated its launch and officially opened its doors to the public.
Including a ribbon cutting ceremony and food from local vendor, Fuller House, customers got their first look at the new space and had the chance to celebrate with the staff and local community.
"I've been in love with hairstyling, clothing, and fashion since I can remember. As a young girl, I always dreamed of opening my own hair salon," said Ashley Carlevato, owner.
The new salon offers everything from hair services to manicures, makeup application, waxing, as well as skin care treatments which will be available later this fall.
"I have known the owner, Ashley [Carlevato], for several years since we grew up with mutual friends," said Rachel Jacklin, salon customer. "I live in the city but make the trip to the suburbs just to see her; it's a trek and consumes the majority of my day but it's absolutely worth it."
To go along with the traditional salon services offered, Levato Salon is also offering various beauty classes that are held monthly.
These classes range from a "blowdry bootcamp" class, where customers can learn how to do their own at-home blowout, to the "product junkie" class, where attendees bring their makeup bags and work with a stylist to learn which products are worth keeping and which ones aren't. Classes may be private and customizable or held in groups of four or more. From bridal parties or friends simply looking for a fun day out, classes can be a great opportunity to learn a new skill.
"The classes seem like they'd be fun and would be helpful to hopefully try out sometime," said Lacey De Haan, senior.
Products used at the salon are also available for customers to purchase so that freshly done styles can also be achieved at home. The salon uses haircare products from Kevin Murphy as well as many other eco-friendly makeup brands to ensure quality and healthy results.
"I love getting different hair treatments when I go to the salon, so I'm excited to see what products they have," said Kate Venus, freshman.
When it comes to school events such as dances and prom season, students are always on the hunt for new styles as well as places they can go to get the best results. Levato Salon has proven to be a convenient, local option for busy students.
"It's nice that they opened during homecoming season. I think it will very beneficial for a lot of people at Central," De Haan said.
Stylists at Levato Salon are always continuing their education by keeping up with the latest styling techniques and color trends.
"There is nothing more rewarding than making people look and feel beautiful," Carlevato said.
Levato Salon is located at 29 E First St. Rear Unit, Hinsdale, IL. Visit their website for more information on services and salon hours.
Leave a Comment
About the Contributor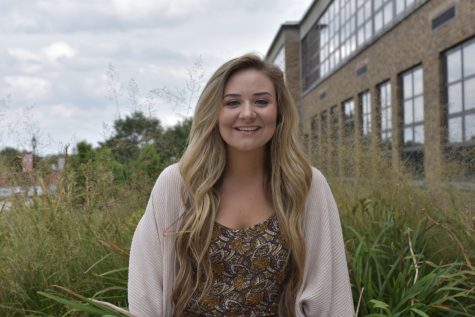 Holly Swasko, Writer
Known for her love of rose gold and cardigans, Holly Swasko, senior, will rarely be seen without at least one of them. When she isn't posing for an "OOTD"...