Lokai Releases New Bracelet Design For Breast Cancer Awareness Month
On Oct. 1, Lokai released a new limited-edition bracelet design devoted to breast cancer awareness month. This year, the company teamed up with the Breast Cancer Research Foundation to help fund the mission towards finding a cure.
Lokai is a brand that creates bracelets in which 10 percent of the net profits are donated to various charities. Each bracelet is made up of colored beads along two others that are filled with elements that come from the highest and lowest points on Earth.
The bracelets were created to represent balance. The black bead has mud in it from the Dead Sea, the lowest point on Earth, and the white bead has water in it from Mt. Everest, the highest point on Earth," said Emma Kroeger, senior and student who sells Lokai bracelets. "The point of the bracelets is to stay hopeful when you're feeling really low, and to stay humble when you're feeling on top of the world."
To go along with the brand's message, the name, Lokai, comes from the Hawaiian word "lokahi," meaning harmony and balance.
This year's design for breast cancer awareness features a deeper magenta shade for the beads, a matte-finish, as well as the two traditional element-filled beads. Customers find this design to be a meaningful way of showing both support and hope for this particular month's cause, similar to the pink ribbon symbol.
"My mom beat breast cancer and continues to live her life happy and healthy. It's so important to me, to show support during October for not only my mom, but for others who weren't so lucky to beat it," said Sydney Lim, online customer. "[The bracelets] for me, represent my mom being at her all time low with cancer and it shows the best moment in our lives when she beat it."
This isn't the first time Lokai participated in supporting breast cancer awareness month. In 2015, they teamed up with Susan G. Komen. With each bracelet that was sold, $1 was donated to the cause throughout the month of October.
As well as breast cancer awareness, Lokai has also worked in the past to promote other charitable causes through their designs.
Some of these include their neon lokai, in support of Make-A-Wish, the purple Lokai, which contributed to the Alzheimer's Association, and even one devoted to help fund ocean research with Oceana, a conservation organization.
"I have every one of the Lokai bracelets so far. I love the meaning behind them and how they help all of the different causes," said Christine Rem, customer.
Lokai bracelets allow customers to show their support while making an impact at the same time. Each bracelet is currently available for $18 each as well as in several sizes to fit both children and adults.
"Knowing my $18 purchase can also help out others makes me extremely happy," Lim said.
You can purchase your bracelet online at mylokai.com. The breast cancer awareness design will be available through Oct. 31. To follow their mission, visit their Facebook and Instagram for daily updates.
[<a href="//storify.com/sanyasawlani/lokai-s" target="_blank">View the story "Lokai & BCRF" on Storify</a>]
View Comments (1)
About the Contributors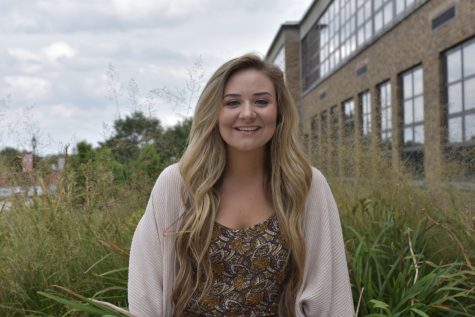 Holly Swasko, Writer
Known for her love of rose gold and cardigans, Holly Swasko, senior, will rarely be seen without at least one of them. When she isn't posing for an "OOTD"...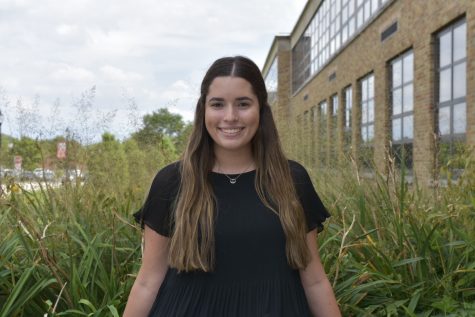 Magdalene Halikias, Photographer
Magdalene Halikias is a current senior and first year photographer "Devils' Advocate." Being an aficionado of music from all decades and all genres...