Hockey season comes to a close
On Jan. 22, the Varsity Hockey team celebrated their senior players at home against Glenbard at one of the last games of the regular season.
Although the team's record itself this season was somewhat disappointing to the players, they were still grateful for an opportunity to play the sport they love with a team they have grown close with.
"What I'll miss most about playing for Central is playing alongside the guys you go to school with every day," said Tim Laskowski, senior forward.
The players have bonded in several ways during their time together, and are glad to get along so well.
"I'll miss the atmosphere of the locker room," said Chris Stella, senior forward. "Some of my best memories come from the team messing around in the locker room before practices and games."
Senior night, hosted at Darien Sportsplex, commemorated seniors Crosby Becker, defenseman, Adam Griffith, forward, Tim Laskowski and Chris Stella with posters and their jerseys displayed on the outside of the rink. There was also a table with food and balloons open to all who attended.
"I am really going to miss all of the seniors, especially this class because I have formed so many friendships with them and they have been so influential in both my hockey and school career," said Conor Donlevy, junior defenseman.
As for next year, the seniors hope to continue their sport in some capacity wherever they study.
"I definitely will [continue playing], but I don't really know to what extent depending on what college I go to and whether they have a team or not," Laskowksi said.
For the underclassmen on the team, they hope to honor the seniors after they graduate by playing their best next year.
"I'm looking forward to a little bit older of a team as opposed to this year, which will make us better with more strength and experience," Donlevy said.
The game ended in a shootout, with a Central loss 4-3. Nathan Flood, junior defenseman, scored the game tying goal with 1.7 seconds left in the game, forcing the overtime.
The last two games of the regular season are away on Jan. 28 and 29.
Leave a Comment
About the Contributors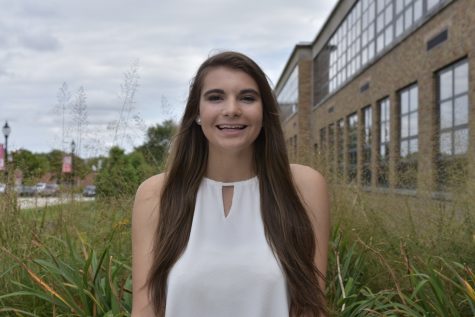 Shannon Ging, Sports Editor
Senior Shannon Ging loves writing for Devils' Advocate, especially if it is about sports. She spends most of her time cheerleading, whether it's for the...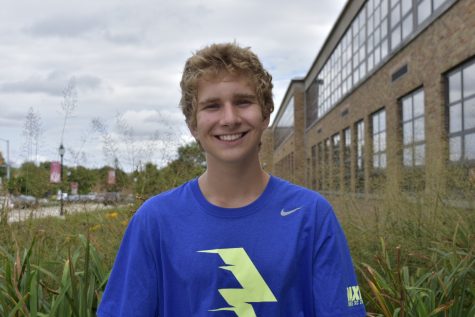 Joseph Miscimarra, Multimedia Editor
Joseph Miscimarra, multimedia editor for Devils' Advocate, enjoys eating absurd amounts of cereal to fuel his busy day. When he isn't volunteering for...