Top fashion websites to inspire your wardrobe
For those times when you don't know what to wear, a new source of style inspiration could always come in handy. Here are some of the top fashion websites to visit to help you out of your wardrobe rut.
If you want a spot to keep all of your favorite styles in one place while continuing to discover new ones each day, consider trying out Pinterest boards. Pinterest makes it easy to search for specific styles using keywords and stores all of your picks making it easy to come back to whenever you're in need of extra inspiration. If you're not sure what to search for, you can always try browsing the Women's style or Men's style category for the latest.
With both a mobile site and an app available, Pinterest's simple format makes it easy to use. When you see something you like, just tap on the style, and it will bring you directly to the original source.
"I love looking at clothes on Pinterest because there are different types of fashion that you can view quickly," said Aley Blanchard, senior. "If you like a certain outfit, you can click on a link and buy those clothes."
Polyvore is a fun, interactive community where you can create and share new outfits using a mood board, or collage-like format. It gives you a visual idea of how certain items will look when paired together and is also great to use for planning outfits for certain occasions.
When putting together a set, Polyvore pulls pieces from a wide range of retailers, giving you the freedom to create endless combinations. You can also choose to search for your favorite retailer allowing you to create outfits from one specific store. This feature is convenient, especially if you plan on actually shopping there because you can use it as a preview of the items you will potentially see there as well as an idea of how much they will cost together.
Wornonty is an ideal shortcut to find clothes that famous T.V. stars wear when filming. When visiting the website, you are able to choose a T.V. show and then, if necessary, select an episode for a desired accessory or piece of clothing. Not only that, but you can also shop by character. It has an organized set up, especially because there is a tab where you can discover the latest additions that were posted. Some of the shows that are featured on the site are Modern Family, Nashville, Pretty Little Liars, New Girl, and a collection of others. Purchasing on this website is suitable for both women and men.
This site is convenient for those die-hard fashion lovers because inspiration can be pulled from either an entire outfit or a single item. When browsing, you will be able to see the brand next to the picture provided, and then the price and what store you can find the piece(s) at. Wornontv is constantly exploring online outlets in order to ensure that their visitors get first dibs on discounted items.
"When I visit a fashion website like this one, the most useful thing to me is seeing examples of outfits since I can never make up my mind on what to buy," said Aurora Wallat, junior.
If you need style advice or want to know the latest fashion trends that will spice up your wardrobe, checking out Seventeen Magazine online can easily help you find both of these things. The online site posts fashion articles that consist of everyday hacks and up-to-date news. There's also a wide range of trends that are introduced to the site's guests, which include DIY's and essential pieces that every fashionista should have.
In terms of outfit inspiration, there are plenty of OOTD (outfit of the day) ideas that can make one's wardrobe purposeful. The magazine incorporates an interactive aspect by having quizzes for all concepts like health, love and beauty.
"I usually check out Teen Vogue or Seventeen Magazine to see what the season's color palette will be. I'm always interested in looking at cute outfits and recreating them at home," said Amani Mryan, sophomore.
Whether it be on your phone or your laptop, you're sure to always have up-to-date fashion inspiration wherever you go with these helpful websites.
Leave a Comment
About the Contributors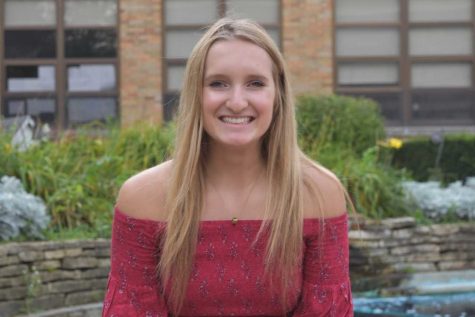 Sydney Seda, Managing Editor
Sydney Seda is a senior who loves to have a good time. You can catch her watching multiple episodes of Grey's Anatomy or volunteering at Hinsdale Hospital....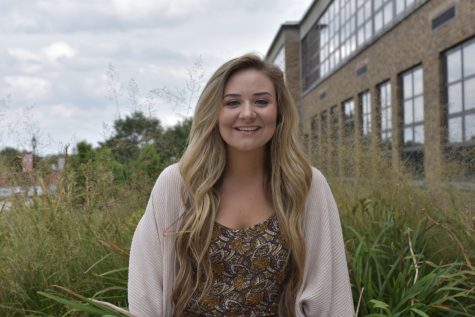 Holly Swasko, Writer
Known for her love of rose gold and cardigans, Holly Swasko, senior, will rarely be seen without at least one of them. When she isn't posing for an "OOTD"...