Prom Prep: Stylish hairstyle ideas and salon advice
In the midst of prom preparation, you might be in need of some hairstyle inspiration. Whether you plan to opt for an at-home style or get it done professionally, there are many easy options you can try out as well as helpful salons to seek out in the area to achieve your dream hairstyle for the big night.
Down and half-up styles
For a glamorous, relaxed look, many students choose to wear their hair either down or half-up every year.
For those do-it-yourself styles, one of the easiest options to consider are simple waves. Curling wand waves are easy to do with practice and can be tailored to match your desired look. By wrapping larger sections of hair around the barrel, it will result in a more relaxed and loose texture. By using smaller pieces, a tighter curl can be formed.
The possibilities are endless when it comes to this look. Though they look great on their own, any simple waved style is also the perfect base for adding in hair accessories, braids, or even putting half of it up. There are also many elegant clip-in accessories available that are useful when wanting to secure certain pieces in place if needed.
"Maybe a dramatic, far side part with a braid on one side and then the other side down with loose curls," said Lisa Kerman, hairstylist and owner of Salon 1800.
With any at-home style, practicing beforehand and doing a trial run is always a great idea to do in advance to avoid any last-minute difficulties on the day of prom.
Updo styles
There are a variety of updos that ladies can lean towards for their special night. Some of these include an elegant low updo, a messy updo, a side braid into a bun, a milkmaid braid updo, a side-swept bun, a twisted updo and many others. It all depends on what dress you are wearing, but there's a great number of updos, making it highly possible to find one to correlate with your outfit.
Most updos require either a curling iron and bobby pins so you can pin wavy hair up as desired, or do some sort of braid. Some diverse braids are upside down braids, boho braids, fishtail braids and messy french braids. On the other hand, leaving your hair straight and putting it in a low or side bun will give off a more elegant look. If you want to add some detail, incorporating flowers or a small crown may be the cherry on top.
For more inspiration, beauty sites are the way to go. Likewise, Google Images comes in handy because you will find so many new ideas you've never seen before. For step by step directions, definitely check out videos uploaded by beauty gurus on Youtube or Pinterest.
"I'm thinking of putting my hair up for prom because I wear it down most of the time, and I think it will look good with my dress," said Megan Dufour, senior.
If you're searching for a salon instead, consider these few options that are favorites among students in the area. Keep in mind, that appointments typically book quickly during the weeks prior to prom, so it's important to plan ahead.
Zazu Salon (Hinsdale)
Zazu salon is located in the heart of downtown Hinsdale and offers services that include sophisticated special occasion styles as well as sleek blow dry offerings. This is one of the most popular picks in town, but has a few other locations throughout the suburbs as well as downtown. In addition, they not only specialize in hair, but also offer other typical spa services like makeup and nail care that also may be of interest prior to prom.
"My advice for students preparing for a prom appointment is to come up a vision in mind of what feels good on you," said Gianna Clark-Pellegrino, hairstylist at Zazu. "You will be in a ton of pictures, so I say choose a style that makes you [feel] most comfortable and beautiful. One of the best ways a stylist and client can have the same visual in mind is through photos. We love pictures because it's the only way we can see thee same thing."
Salon 1800 (Lincoln Park)
Salon 1800 is located on Armitage Avenue in Lincoln Park and offers phenomenal haircuts, along with blow outs, braids, iron work and upstyling which is perfect for any special event. The hairdressers are easygoing and open to any ideas in terms of styles, lengths or colors. The staff are both dedicated and genuine, making appointments enjoyable. The salon has only one location in Chicago, which is mentioned above. On top of hair care, they provide facial and body waxing, manicures, pedicures and makeovers that are ideal for prom season.
Getting dressed up for prom is always fun but be sure to wear the styles that make you feel most comfortable and confident in so that you can enjoy all that the big night has to offer.
Leave a Comment
About the Contributors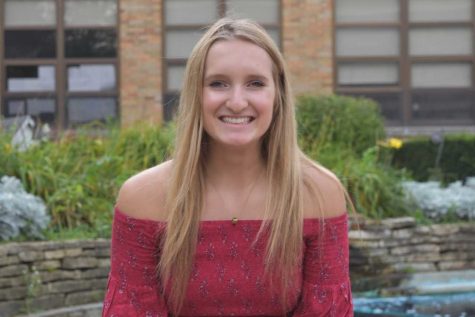 Sydney Seda, Managing Editor
Sydney Seda is a senior who loves to have a good time. You can catch her watching multiple episodes of Grey's Anatomy or volunteering at Hinsdale Hospital....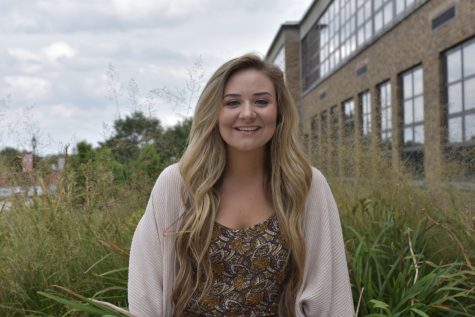 Holly Swasko, Writer
Known for her love of rose gold and cardigans, Holly Swasko, senior, will rarely be seen without at least one of them. When she isn't posing for an "OOTD"...