Style that helps the sea: seniors accepted to become Coastal Charm brand reps
It's always fun to wear and purchase from your favorite fashion brand, but for seniors and twins Allison and Alicia Tracey, it's something much more than that. After stumbling upon a popular online clothing store, Coastal Charm, the sisters decided to take their love for it a step further by becoming brand representatives.
Coastal Charm is an online store that sells clothing with beach-inspired designs. The brand was created to spread awareness about ocean conservation and with each purchase, 10% of the proceeds go toward preserving coastlines around the world through the Surfrider Foundation and several others. Some of their specific aims include sea animal conservation, ecosystem preservation as well as continuing research.
The sisters were used to seeing the brand on their Instagram feeds and participated in their weekly giveaways, so they didn't want to pass up the chance to play a role in the brand.
"We filled out an application on their Instagram because they said they were searching for brand reps," said Allison. We were two of the fifty people that were accepted."
Along with their popular t-shirts, they also sell other articles like tank tops, sweatshirts, sunglasses and even water bottles that feature colorful graphics and other ocean related sayings
"[The shirts] are really comfortable and I like to pair them with a nice pair of yoga pants or shorts. You can pair them with anything," said Alicia.
Along with the preppy mix of clothing and accessories, the charity aspect is what really made the Tracey sisters want to apply and get involved.
"I have always loved going to the beach and loved the ocean, so this company really means a lot to me," said Allison.
Their role as brand representatives is to promote and spread the world about their clothing as well as their cause via social media. Perks include receiving personalized coupon codes that they can to drive sales, clothing discounts, and chances to be featured on the brand's social media pages.
The sisters are looking forward to using Instagram as their main way of promotion as they will both be attending Florida Southern College next year, making it easy to promote and take photos within a beach setting.
It's rewarding to know you're supporting an important cause by wearing fashion that you enjoy at the same time. Especially with Earth day around the corner, this is a great cause to support and help the environment.
To find their coupon codes and to see their promotions in the near future, you can visit Allison and Alicia's Instagram profiles to stay up to date. To further learn about Coastal Charm's mission, you can discover more on their website here.
Leave a Comment
About the Contributors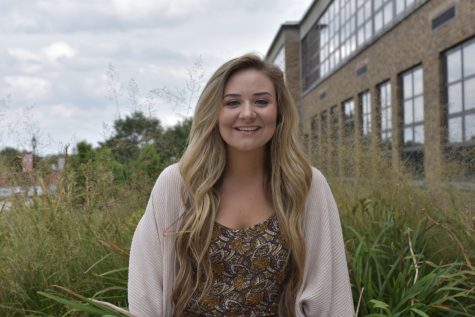 Holly Swasko, Writer
Known for her love of rose gold and cardigans, Holly Swasko, senior, will rarely be seen without at least one of them. When she isn't posing for an "OOTD"...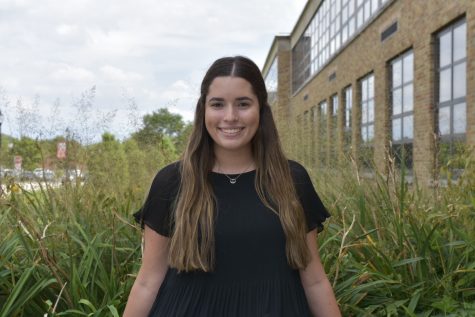 Magdalene Halikias, Photographer
Magdalene Halikias is a current senior and first year photographer "Devils' Advocate." Being an aficionado of music from all decades and all genres...