Walk the stage in style: Graduation dress inspiration
Now that the hunt for the perfect prom dress is over, it's time for seniors to begin planning for their next and final milestone of high school: graduation. Luckily, stores are stocked with their best spring dresses to get you ready for the special ceremony. Here are some ideas to get you prepared.  
Though the dress you wear will be under the required graduation gown for the majority of the ceremony, students are still asked to dress appropriately for the occasion. You will also most likely be taking photos at the end, possibly going out for celebration dinners or a party, so you will definitely want to go for more of a dressy casual look for the evening.
White dresses  
White dresses are a classy way to ring in the spring and summer seasons. Because of their simplicity, they're often the perfect base for bringing in other colors to your look through jewelry or your shoes.
There are also a wide range of styles that aren't as plain with accents like lace or textured overlays as added details.
"I want to avoid clashing with the red robe, so I'm looking for either white or a lighter tone to stand out," said Aspasia Chrones, senior.
Shift dresses
Available in basic solids or fun patterns, shift dresses make for the ultimate comfort pick. The boxy fit still remains dressy when paired with jewelry or a pair of pumps. They're also versatile, so you know you'll be able to wear it again for multiple events throughout the summer such as upcoming graduation parties or family gatherings.
Fit & flare dresses
If you are looking for a dress that is more on the casual side, try a fit and flare dress. It suits most body types and creates the illusion of longer legs. It may be a simplistic look, but adding jewelry and accessories will help spice the dress up. Some ideas may be wearing a belt or a stylish sandal. You can even take it to the next level by amping up the glamour with a high heel.
"I usually tend to like dresses that are sleek and chic rather than frilly, girly dresses, however, for this celebratory occasion, I might go the sundress route like many others," said Maggie Klimkowski, senior. "It's a way to have fun and express myself for my last hurrah here at Central."
Off-the-shoulder dresses
Last but not least are off-the-shoulder dresses. If you want to embrace the warm weather, off-the-shoulder is on the top of your list. Additionally, these dresses are exemplary if you want to be bold and show some more skin. Most of the time, off-the-shoulder dresses are not worn with necklaces, only because it will draw one's attention away from the dress. Instead, rock those latest wedges you've been dying to wear.
You have plenty of time left to find your perfect look and with these latest dress trends in mind, you'll be sure to walk the field one last time in style.
Leave a Comment
About the Contributors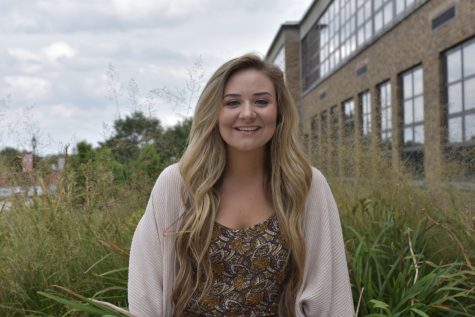 Holly Swasko, Writer
Known for her love of rose gold and cardigans, Holly Swasko, senior, will rarely be seen without at least one of them. When she isn't posing for an "OOTD"...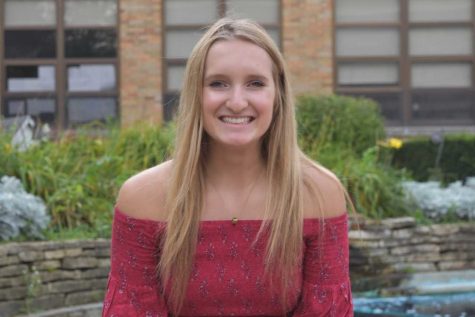 Sydney Seda, Managing Editor
Sydney Seda is a senior who loves to have a good time. You can catch her watching multiple episodes of Grey's Anatomy or volunteering at Hinsdale Hospital....