Festival trends and inspiration
With summertime right around the corner, students are looking forward to attending Chicago's many outdoor music festivals. If you'll be heading downtown to see your favorite artists this summer, consider these trends to showcase your best festival style.
While the main focus is always on enjoying the music, it's no doubt that festival fashion has become a major emphasis over the years. Boho styles always seem to be wildly popular among concert-goers, but there are no set rules as to what you should wear. This is why music festivals are a great opportunity to have fun with your own personal style and to try out some new accessories.
"I've been seeing a lot of neons lately. I've already bought a few cute pieces, so I'll definitely be sporting some neon looks," said Frankie Barreda, senior, who is attending several festivals this summer.
Stacked bracelets
If jewelry is your go-to way of accessorizing, consider adding some stacked bracelets to your look. Handmade or braided styles, which are easily found on sites like Etsy, are a great way to incorporate a bit of boho style and extra color. Additionally, mixing in different weave patterns and beading by stacking a few on your wrist makes for a unique and wearable conversation piece.
In addition, popular and charity-focused brand Pura Vida creates similarly handcrafted bracelets. These are available to purchase separately, allowing you to customize your own stack, as well as pre-made style packs that include several different ones.
Bottoms
One style of bottoms that are popular among festival-goers are flared pants. Though keeping cool is always a priority and many opt for shorts, most brands construct these types of pants out of lightweight, airy material that's perfect for hot days. Flared pants with a high-waisted fit pair nicely with cropped hems or even flowy tanks for staying cool.
If you're looking to switch up your everyday denim shorts, consider a pair of woven shorts for a fun, pulled-together look.
Fanny packs/backpacks
Need a place to put your essentials on festival day? Fanny packs are the way to go. They are convenient and easy to bring along, thanks to their small size. They may have been popular in the past, but they are still a trending festival accessory. When shopping for a fanny pack, there are a vast number of choices you can pick from. If you want to spice it up, you can select a fanny pack with patterns, logos, or a metallic shine. For a more neutral look, you can choose a fanny pack with a solid color.
"My favorite place to shop for bags, specifically fanny packs, is Zumiez because of all the patterns," said Anya Uppal, junior.
An alternative idea for bringing necessities is putting them in a backpack. Backpacks may be larger than fanny packs, but they fit more items. If you tend to need more space, a backpack will probably be the better option. Backpacks tend to come in all sorts of shapes and styles. Some stores that have bags at cheaper prices are Forever21, Zara and Target. Shops that have bags on the more expensive side are Urban Outfitters, Anthropologie and Nordstrom.
Tops
Bodysuits are tops that are commonly worn at festivals, specifically because of the look and comfort that comes along with them. These are ideal wardrobe staples because they can be worn as a layer or a main top. Most bodysuits have strappy backs, v-necks, lace, mesh, off-the-shoulder detail and ribbed knit. When browsing through online sites, you will be able to discover a variety of colors, styles, and designs.
If you want to show a little more skin or bring the attention to the back, think about wearing a lace up top or open back top. These tops are exceptional with hair updos or high-waisted denim shorts.
So whichever music event you are attending this summer, be sure to make room for these ideas that are guaranteed to exhibit your hottest festival style.
Leave a Comment
About the Contributors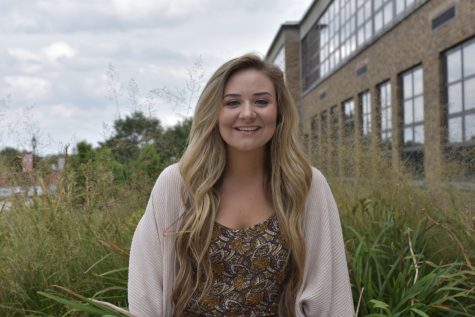 Holly Swasko, Writer
Known for her love of rose gold and cardigans, Holly Swasko, senior, will rarely be seen without at least one of them. When she isn't posing for an "OOTD"...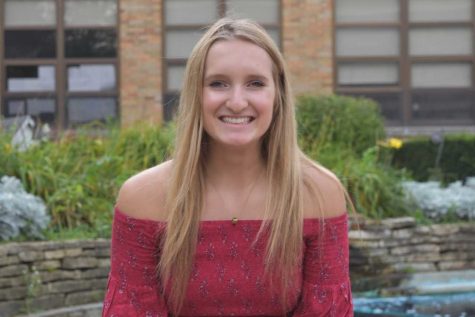 Sydney Seda, Managing Editor
Sydney Seda is a senior who loves to have a good time. You can catch her watching multiple episodes of Grey's Anatomy or volunteering at Hinsdale Hospital....