Celebrate in style: Senior tailgate fashion guide
It's time for the junior class to celebrate becoming the oldest in the school at the annual senior tailgate that's set to happen on May 25, 2017, at Tower Field. With the theme being USA this year, here are some outfit ideas to get you ready for all of the festivities.
Jackets
Since the tailgate takes place before school, there's a chance it may be chilly in the hours of the morning, so bringing a jacket along is a good idea for staying warm. Instead of your everyday sweatshirt, allowing your outerwear to fit the theme is a great way to incorporate some festive red, white and blue.
Denim jackets, specifically, not only incorporate a subtle wash of blue, but you can also find some styles that feature embroidery or patches of American flags for an even more patriotic look. Denim jackets are stylish, and they come in cropped styles, as well as over-sized fits for a more laid-back, vintage look.
Tops
Instead of plain solids, opting for graphics or red, white and blue patterns is a great way to stand out. The tailgate is a time for making your first memories of senior year and that means taking tons of pictures with friends, so don't be afraid to go for something fun and lively.
For tops, sites like Brandy Melville sell a wide array of USA-themed apparel. They sell everything from graphic sweatshirts to shirts and hats in a variety of fits.
Accessories
If you want an accessory to complete your tailgate outfit, hats are great to consider. You can't go wrong with choosing a hat that has stitching or a little flag detail.
Around this time of year, the temperature gets hotter and the sun gets stronger, so having your favorite pair of sunnies is essential. They can be styled many ways, which include wearing them on your face, over the head or draped over the neckline of your USA themed top. Not only do they protect your eyes, but they also make you look super stylish in photo shoots. In terms of shapes and lenses, picking out round, aviator, mirrored or transparent sunglasses correlate perfectly with this type of fashion.
Lastly, if you want to add some flair, using a deep red lipstick color would be the trick. Lighter reds would work too, but using darker colors will attract more attention to your face.
Shoes
When shopping for shoes, it is best to go with a neutral color like a white or cream color, especially if your outfit is a bulk of color. Other times, it's a smart idea to mix things up and try a shoe with a color. Sneakers are simple, comfortable, and match with almost any casual piece of clothing.
Lastly, make sure you're comfortable in whatever you choose to wear because it's what you have to wear for the rest of the school day. Enjoy the tailgate!
Leave a Comment
About the Contributors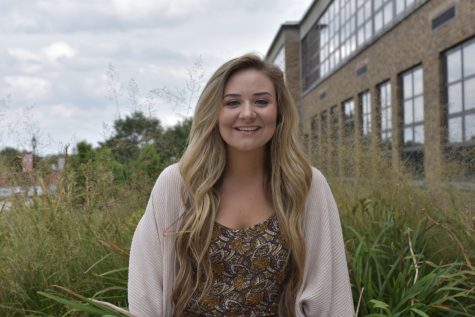 Holly Swasko, Writer
Known for her love of rose gold and cardigans, Holly Swasko, senior, will rarely be seen without at least one of them. When she isn't posing for an "OOTD"...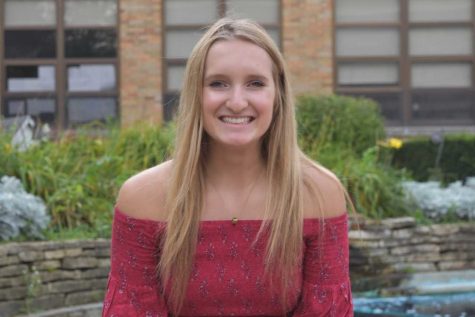 Sydney Seda, Managing Editor
Sydney Seda is a senior who loves to have a good time. You can catch her watching multiple episodes of Grey's Anatomy or volunteering at Hinsdale Hospital....