It's a Roman Thing: A Guide to Toga Day
It's time for the senior class to celebrate the new school year as well as the new football season with the annual senior toga dress up day, which will occur on Sept. 1. Toga Day kicks off the first home football game of the season, and has been a tradition for more than 10 years years. Here is the perfect guide to get you ready for all of the festivities in style.  
Toga:
The toga itself is the most important part of the outfit. While most people go for the classic bed sheet tied around the body, it can get hot and uncomfortable. Instead, opting for a white maxi dress still gives you the look of a toga, but keeps you comfortable at the same time.
Shoes:
Any pair of sandals will tie the whole outfit together. However, a pair of gladiator sandals gives the outfit a complete Roman look. This pair of gladiator sandals is both affordable and stylish, to give you the ultimate toga vibe, as well as pull the outfit together with the gold detailing.  
Accessories:
A belt is the perfect accessory to add to anything. It gives shape to the body and separates the plain white of the toga. You can't go wrong with choosing a simple gold belt to do so.  
Big gold earrings give the perfect touch to complement the outfit.. This pair completes the outfit with the coin detailing, as well as adds uniqueness to the plain white of the toga.
Makeup:
Since the outfit is the main event, going for more natural makeup look is going to complement the outfit. Soft eyeliner and glowy skin is the way to go. A gold toned highlighter will add to the dewy makeup look while still blending with the gold accessories perfectly.
However you choose to dress up for toga day, just remember what tradition is all about.
"Toga day is the most famous of the dress days and the most fun to do. It's the one that everyone talks about because it's been around for years and it's so cool to see the halls filled with seniors who are decked out," said Rama Hamad, senior student council member.
Dressing up is always fun, but be sure to wear the styles that make you feel the most confident and comfortable so you can enjoy all that senior dress days have to offer.
Leave a Comment
About the Contributors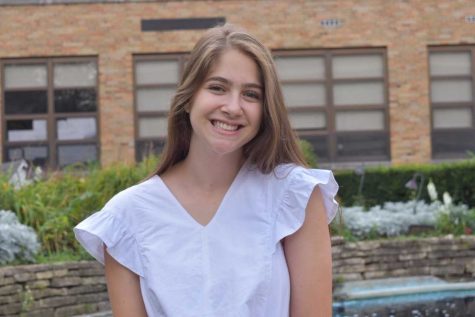 Thea Sankari, Section Editor
Thea Sankari is a senior whose sense of humor consists of nothing but dad jokes. You can catch her in the band room or binge-watching "The Office". She...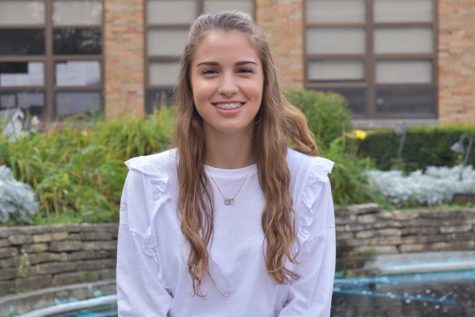 Samia Douedari, Section Editor
Samia Douedari is a senior who enjoys to write whether it's for a class or for fun. Along with being a part of the cross country and track team at Hinsdale...