Girls volleyball defeats York and moves to 9-9
The girls volleyball team faced off against York High School on Tuesday, Sept. 26 in the main gym for the first home match of the season. The team won in two sets, 25-18 and 25-17, bringing their record to 9-9 overall and 3-0 in conference.
"After the nerves of our first home game of the season were shook off, the game was intense," said Zoë Smith, junior. "We fought hard for our win and played some of our best volleyball. It was also super hype that the football team came out to support us."
After experiencing a few internal changes since the start of the season, the team was still able to come back from various individual mistakes during the match to defeat York.
"We have had a lot of position changes this season, and it's definitely helping us grow as a team and play at a higher level," said Maggie Wilson, senior. "The season has been like a roller coaster. We started off well with us placing second at the Benet invite. We got in a little rut at the Lyons Township tournament, so after that, we changed a lot of people's positions, and we brought up two freshmen to help us. The new lineup is really helping because we beat LT for the first time since 2013."This year the team consists of 25 members in total, including six seniors, and each of them have set high expectations for the season.
"Everyone is motivated to win, even if you aren't playing. Our bench is awesome, and no one is pouting. Everyone is up cheering," Wilson said. "Everyone is also friends, as a lot of us have been playing together for the past three years. I have a feeling this year our team will go a lot farther than we have in the past."
As always, the team is putting in a lot of hard work behind the scenes to perfect their play.
"It is a huge commitment, but when you step on the court during the game. it makes it worth it," said Kya Collier, junior.
The varsity team will face off against Leyden High School at 5:30 p.m. on Monday, Oct. 2 in the main gym.
Leave a Comment
About the Writer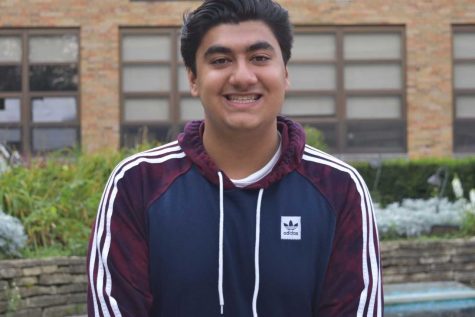 Kabir Sawlani, Editor-in-Chief
Kabir Sawlani is a senior who enjoys traveling and listening to hip-hop and alternative music. When he isn't cheering for the Cubs or the Bears, you can...