Hair care essentials for the cold weather
As the weather changes, so does our hair. Illinois's cold weather can make our hair more dry, less shiny, and simply dull all over. However, there are a few miracle products out there that can save both you and your hair from all of the heartache.
Shampoo/Conditioner Option 1
The first option of a shampoo/conditioner duo you can use is the OGX Coconut Miracle Oil Shampoo and Conditioner. I personally have been using this one recently, and it is a life saver. My hair has never been shinier. Not only that, but the smell of it is to die for. It's a gorgeous mixture of coconut and vanilla that makes your hair smell amazing, which is always a plus. The only downside is that these products can make your hair more oily in a shorter amount of time. Using this shampoo, I can only get away with around two days of not washing my hair before it becomes unbearable. Nonetheless, the duo is inexpensive and cruelty-free, and the pros outweigh the cons.
Shampoo/Conditioner Option 2
The second shampoo/conditioner option is the Moroccanoil Moisture Repair Shampoo and Conditioner. These run a little pricier, but they are well worth the money. This duo makes your hair really shiny, and super manageable (soft and easy to brush through). They smell amazing too. Whenever I use this shampoo and conditioner, people can smell it from a mile away, and they love it. Using this shampoo, I can get away with four or more days without washing my hair, which is a big plus. The only downside is the price. However, these products are lifesavers, and I highly recommend them.
Hair Mask
Having any mask to use in your hair will allow it to keep its moisture and shine in the dry, cold months. My personal favorite is the It's a 10 Miracle Hair Mask. I have been using this for years, and it has never failed me. It is reasonably priced and the jar holds a lot of product. Take it from someone with long, thick hair, but a little bit goes a long way with this product. The nicest thing about this mask is that it doesn't weigh down your hair. It still allows your hair to have volume while making it soft, shiny, and healthy.
Hair Oils
Never be afraid to use hair oils. Many people hear the word "oil," and they run as far as they can. However, if you use the right amount and keep it only in your ends, hair oils will become your best friend. Most good hair oils are going to be on the pricier side. But keep in mind you don't use too much, so your money never goes to waste, and the oils will last you awhile. My personal favorite is the Ouai Hair Oil. Simply put, it livens up your hair when your hair needs it most.
Vitamins
Although these are something you can't put on your hair to make it nicer, they are definitely still an essential. Doing your research when it comes to vitamins is a must. My personal favorite vitamins are the Sugarbearhair Hair Vitamins. They are not too expensive, and they help your hair grow long, shiny, soft, and healthy. If you follow any Kardashians or stars from The Bachelor, then you probably have heard of these. However, they are really worth the hype. They are tiny, delicious gummy bears that help your hair grow and be healthy. How could you resist? Make sure to consult with your physician when choosing a vitamin to introduce to your body.
Despite all of these products, sometimes simplicity is the best thing for your hair.
No matter what you end up using on your hair, just have confidence in yourself, because that is what fashion is all about.
Leave a Comment
About the Contributors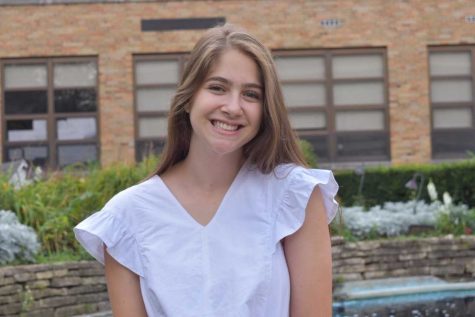 Thea Sankari, Section Editor
Thea Sankari is a senior whose sense of humor consists of nothing but dad jokes. You can catch her in the band room or binge-watching "The Office". She...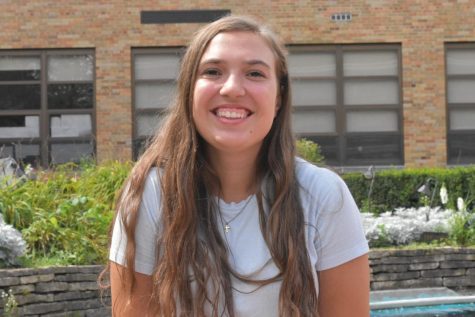 Michaela Malec, Photographer
Michaela Malec is a senior who can be found watching Hallmark movies or binging almost every show on Netflix. If Michaela is not on her couch watching...