Hockey team looks to rebound from last season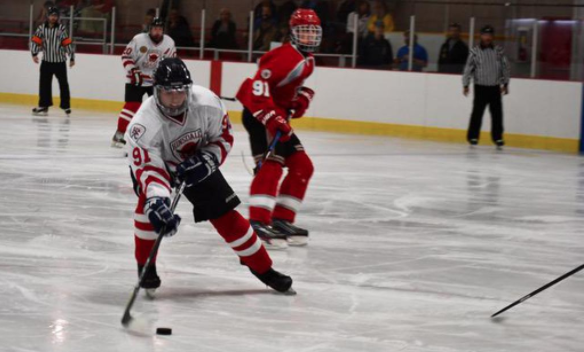 The boys varsity hockey team hosted their season home opener on Saturday, Oct. 7 against Neuqua Valley High School at the Darien Sportsplex. The junior varsity team also played beforehand.
The team lost 5-2 with Rocky Araujo, junior, scoring both goals.
"The matchup against Neuqua was not a good game for us," said Kyle Ayres, junior. "We were impatient with the puck and tried to force plays that weren't there."
The team won their first game against Plainfield High School 7-1 on Sunday, Sept. 24 at the All Seasons Red Ice Rink. Additionally, they won the 2017 Gator Cup on Saturday, Sept. 9.
With the season just starting, the team is setting their goals and expectations. After 14 recorded wins and 21 recorded losses last year, they hope to improve their record.
"This season we want to win the Illinois West Cup and make a deep push in the state playoffs," Ayres said.
The seasonal grind all starts from practice, and the players know that.
"We work hard every practice through a variety of drills," said Alek Bogdanoff, senior. "We spend a lot of our time working on our positioning and special teams."
Players are also expected to stand up for each other during games and bring a physical presence. The team also retains a positive attitude while on the bench, even if they are losing.
Additionally, the team introduced a new coaching system this year led by Jim Swoyer, head coach, and Chris Tselios, assistant coach.
"Our new coaching staff has better systems this year, and we are benefitting from a lot more seniors on the team than last year," Ayres said.
The team's next game is away against Glenbard East on Saturday, Oct. 14 at the All Seasons Red Ice Rink.
Leave a Comment
About the Contributor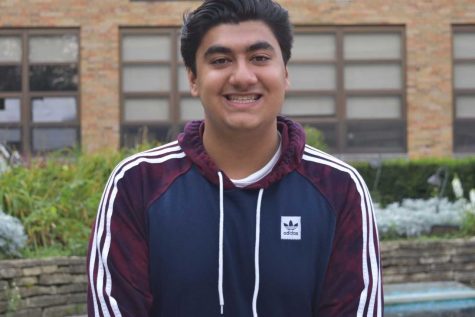 Kabir Sawlani, Editor-in-Chief
Kabir Sawlani is a senior who enjoys traveling and listening to hip-hop and alternative music. When he isn't cheering for the Cubs or the Bears, you can...