Five models you need to know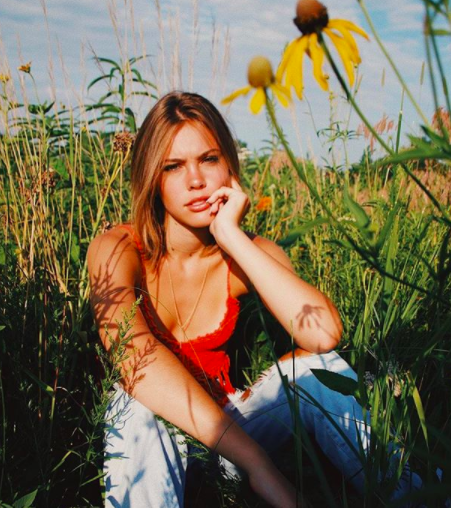 Models are all over our lives, from being plastered on magazines to flooding our Instagram and Twitter feeds on social media. These models have influenced us from the way we walk and dress all the way to what we post on Instagram to match the model aesthetic. It can be hard to keep up with thousands of models taking over our lives; however, here are the top five models that you need to know:
Kendall Jenner:
Kendall Jenner has grabbed the attention of millions of girls on social media, making her one of the most well-known models of our generation. She gained fame for being a member of the infamous Kardashian family, but she has made a name for herself out in the model world due to her own merit and talent. She walked the runways for high fashion designers during the New York, Milan, and Paris Fashion Weeks. She also has done multiple editorials and cover shoots for LOVE and various international Vogue editions. To top it all off, Jenner has walked for Victoria's Secret and acts as brand ambassador for Estée Lauder's multimedia ad campaigns. Her Instagram has collected more than 80 million followers.
Kaia Gerber:
Only 16 years old, Kaia Gerber, daughter of model Cindy Crawford, has the modeling gene. Gerber has modeled since she was nine years old, using raw talent and the modern century's model "look" to her advantage. She is signed with IMG Models , one of the most renowned modeling agencies in the world. She has modeled for magazines such as Vogue, Teen Vogue and Pop Magazine. In 2017, she made her runway debut for Calvin Klein, and she has since walked for brands such as Marc Jacobs, Burberry, and Chanel during the 2018 Spring Fashion Week. Her 18-year-old brother, Presley Gerber, is also a successful male model.
Karlie Kloss:
Karlie Kloss is a world-famous supermodel, most known for her time as a Victoria's Secret Angel from 2011 to 2014. Her runway walk, one of the most unique, is often described as "powerful." Former model Tyra Banks even said that Kloss is one of her favorite models because of her "unique, atypical beauty." Also signed with IMG Models, she has walked the runway of almost every famous designer. Being 25 years old and in the modeling business for more than a decade, Kloss has well over 10 fashion weeks under her belt. In addition to that, she has been on the cover of many fashion magazines, such as Vogue. Also intrigued by philanthropy and computer science, Kloss tries to focus on preserving and protecting our natural resources of the Earth, while also providing coding classes for teenage girls.
Gigi Hadid:
Gigi Hadid is 22 years old and most likely one of the most iconic models of this generation. Also signed with IMG Models, she is considered one of the most successful of her age. Hadid's modeling career began when she was just two years-old after being discovered by Paul Marciano, co-founder of the brand Guess. Modeling for magazines from Vogue to Vanity Fair, Hadid has made a name for herself, and she has since walked for many designers such as Guess, Versace, and Marc Jacobs. With friends such as Jenner and model Cara Delevingne, Hadid is surrounded by other successes of her industry. In addition to that, Hadid has been dating Zayn Malik, former member of One Direction, since 2015, and she has starred in one of his music videos.
Romee Strijd:
Twenty-two-year-old Dutch supermodel Romee Strijd has made a name of herself through her work with Victoria's Secret. She walks as a Victoria's Secret angel and also poses as a website and catalogue model, but Strijd has also made an appearance on the covers of Vogue and Harper's Bazaar. She has also modeled for Alexander McQueen, H&M, and Marchesa. In addition to her modeling career, she has recently started a YouTube channel, where she vlogs her work trips.
These models influence our everyday fashion, hair, and makeup decisions. Jamison Fowler, junior, gathers inspiration from these models, which can be clearly seen by looking at her Instagram.
"I like seeing how models take photos in terms of angles and scenery and mood," Fowler said. "I also look at how other people dress and if I like an aspect of their outfit or style I'll incorporate it with mine."
No matter what you do though, never let models like these bring out any insecurities in you. Always have confidence in yourself, because that is what fashion is all about.
Leave a Comment
About the Contributor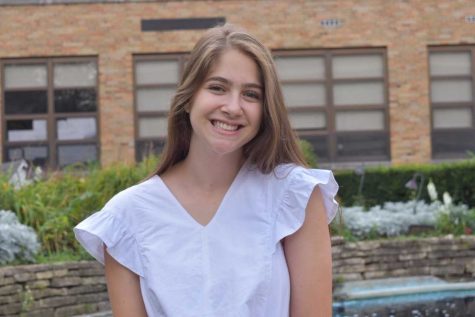 Thea Sankari, Section Editor
Thea Sankari is a senior whose sense of humor consists of nothing but dad jokes. You can catch her in the band room or binge-watching "The Office". She...