The chop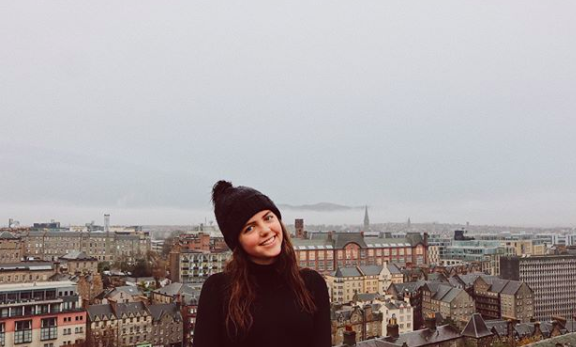 Recently, the short hair trend has reached full swing, and everyone is taking the leap to cut off all of their hair – myself included. Many celebrities such as Nina Dobrev and Ginnifer Goodwin are cutting their hair short too, from pixie cuts to shoulder-length.
There are so many reasons that I cut off my hair, starting with that it's so much easier to handle now. My hair is super thick, and when it is long, it is an absolute diva. It's hard to maintain, hard to keep smooth and soft, and hard to wash. Also, my hair has been dead and brittle for some time now, so cutting it seemed like the perfect option.
Short hair opens up a door of possibilities: easier maintenance, quicker showers, and a cleaner, classier look. I cut off about 12 inches, donated it, and haven't looked back. The nicest thing is that there are so many hairstyles that I can do with it. I can straighten it, curl it, braid it, and basically do all of the things that I could do with long hair but with more ease in less time.
One of my biggest hair-style inspirations recently has been AnnaSophia Robb from the show The Carrie Diaries. She cut her hair short around 2016 and rocked the shoulder-length hair. She pulled it off straight, curly, and crimped.
On a daily basis, my hair is easy to handle. At night, I wash it with the DryBar Sake Shampoo and Conditioner. I love this product because it volumizes my hair and makes it really soft, so it doesn't look flat. When I get out of the shower, I air-dry my hair. In the mornings before I go to school, I straighten it with my GHD Platinum straightener. It takes a solid five minutes because my hair is so short. Lately, I've just been putting some Moroccan Oil in my ends before calling it a day. The whole thing takes 10 minutes, and my hair looks amazing for the entire day.
Emily Goggin, junior, has recently cut off 10 inches of her hair.
"It is definitely easier to maintain because it's so much shorter and takes less time," Goggin said.
No matter how you style your hair, always have confidence in the way it looks because that is what fashion is all about.
Leave a Comment
About the Contributor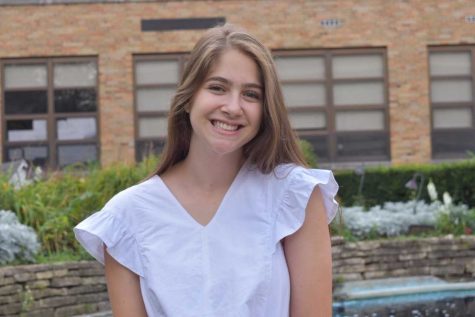 Thea Sankari, Section Editor
Thea Sankari is a senior whose sense of humor consists of nothing but dad jokes. You can catch her in the band room or binge-watching "The Office". She...