Girls lacrosse takes down Naperville North
On Monday, March 12, the girls varsity lacrosse team had its season opener against Naperville North High School on Dickinson Field at 6:30 p.m. The girls defeated the Huskies 20-5 to secure their first win of the season.
"The game was amazing. A ton of girls scored, including Lally Johnson, Kendall Napier, Shea Draddy, Sydney Collignon, me, and many more," said Sara Draddy, varsity team member and junior.
The girls had preseason in the winter months to prepare them for their season and actual practices. These practices and other team traditions have allowed the girls to bond.
"For traditions, we wear ribbons in our hair for each game, and we give out warm fuzzies. Before games, everyone is given a little puff ball, and either during or after the game you can give your warm fuzzy to someone who is playing really well or having a really good game," Draddy said.
In lacrosse, there are three positions: attack, who scores the goals; defense, who protects the team goal; and midfield, who combines the roles of attack and defense, requiring a great deal of running up and down the field.
"Being a senior we definitely know we have a lot of underclassmen looking up to us, which at least for me only drives me to work harder," said Lally Johnson, varsity team member and senior, who has committed to the University of Chicago to continue her academic and athletic pursuits. "I play attack and love it because we get a little bit of everything; we get to score, but we also get to play defense when we re-defend."
In addition to personal motivation, the team also has collectively developed ways to stay upbeat.
"I play midfield but it changes," said Madeline Pisani, varsity team member and sophomore. "Our whole team has been working on positive self-talk, trying to win each moment we're in the field, so that motivates me a lot."
The next girls lacrosse game is home on Dickinson Field on Thursday, March 15 against York High School at 5 p.m.
Leave a Comment
About the Contributor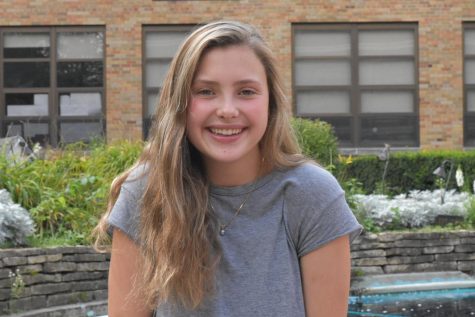 Leah Stevens, Section Editor
Leah Stevens is a senior who is constantly seen with a smile on her face and she loves to make people laugh. She lives by the motto "YOLO", and if you...