Badminton team places high at Invite and Birdie Bash
The girls badminton team hosted the Hinsdale Central Invite on Saturday, April 14. They also traveled to Wheaton Warrenville South on Saturday, April 7 to participate in the annual Birdie Bash tournament. The girls placed second at the invite and third at the tournament.
"We knew we were going to be playing some difficult teams, but we were all happy with the effort we put forward and how we played," said Gabbi Conidi, sophomore and junior varsity team member.
In the Birdie Bash tournament, junior Grace Kennedy and senior Chloe Barofsky won fourth doubles for the varsity team. As for the Hinsdale Central Invite, seniors Amber Page and Jessica Racine won third doubles for varsity.
"This tournament had a few of the hardest teams in the state, and we were proud of our performance against top competition," Kennedy said.
Normally in badminton tournaments, the meet director will assign the time and what court players would play on. However, the Birdie Bash was organized differently, as it gave freedom to the teams and allowed them to compete whenever.
The Birdie Bash also featured two of the top teams in the state, Naperville North and William Fremd High School who tied for third at State last year. The Hinsdale Central Invite was just as competitive, with Neuqua Valley and Buffalo Grove participating as well.
"I had a pretty good idea what place I would get going into this tournament because I knew some of the people I was playing, and I did as I expected," said Cindy Tang, junior and varsity team member.
Tang and her partner Kyra Graeb, junior, placed third in first doubles at the Birdie Bash and placed second at the Hinsdale Central Invite.
The team's next meet is on Saturday, April 21 at Hinsdale South, and on the following Friday the girls will compete for the Conference title at Glenbard West.
Leave a Comment
About the Writer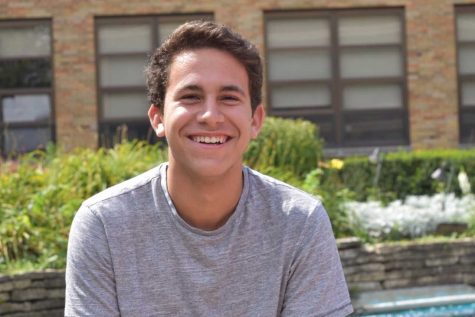 Brandon Belgrad, Writer
Brandon Belgrad, senior, is often spotted running through the streets of Hinsdale. He is a part of the cross-country and track and field teams. Along with...