Badminton raises money for the Skowronski Family
On Wednesday, May 16, the girls badminton team hosted a fundraiser in the field house. This fundraiser challenged students to play the girls team in a match, and the proceeds went to the family of Bob Skowronski. The cost was $5 per player.
Bob Skowronski worked in the building and grounds department and as the sports equipment manager, and he recently passed away in March. The money made from the fundraiser will be given to his family to help support them. This fundraiser is one of many ways that students remember the life of Mr. Skowronski.
"It was a fun and easy way to raise money and to show our classmates how hard badminton really is beyond gym class," said Grace Kennedy, junior.
Most matches that were played were friendly and just for fun. Many of the participants were members of the team's families, and the fundraiser offered families a chance to play with each other.
"It was a nice way to end the season and see all my teammates again," said Sarah Lotsoff, sophomore. "It was for a good cause, so that always makes doing something more enjoyable."
Although the games were all friendly, the fundraiser helped introduce the sport to many people.
Participants were also given the opportunity to play Coach Penksik. Coach Penksik used to play at a high level, and he competed at junior nationals.
"Many people think that badminton is a sport that's just played in your backyard or that just because they won the gym class badminton tournament, they're considered a good badminton player," said Cindy Teng, junior. "It's largely due to the lack of exposure to real badminton and how the sport is actually played, but today helped show how much goes into a game of badminton."
This was the final event for the girls badminton team, as sectionals and state already took place.
Leave a Comment
About the Writer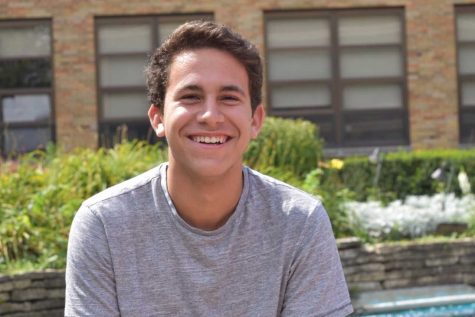 Brandon Belgrad, Writer
Brandon Belgrad, senior, is often spotted running through the streets of Hinsdale. He is a part of the cross-country and track and field teams. Along with...