Girls badminton wins sectionals
The Red Devil girls varsity badminton team played at their sectionals meet on May 3 at home winning the tournament, which means they will advance to state.
Including Central, six teams participated in the meet. The girls won first place overall at the meet, which means that everyone on the team will be advancing to the state meet on Friday, May 11 and Saturday, May 12.
"We won our sectionals," said Grace Kennedy, junior and varsity team member. "Overall everyone played great; we were all a little nervous going in, but we managed to pull out the win."
The team won by five points, and received a shout out on Dan Jones' Twitter which congratulated doubles teams Han/Millman, Kuchevar/Elbrecht and singles teams, Tang and Kennedy.
"I played the best matches I have ever played in any badminton season," said Lily Kuchevar, senior and varsity team member. "We understand the importance of state and our practices have been completely geared at winning state; it has become our top priority. We are extremely proud of what we've done this year but also understand that there is so much more to accomplish."
To ensure they play their best the team will continue practicing every day up until the meet. The state meet includes the winners from every sectional meet in Illinois.
"The season has been going really well," said Sophia Elbs, sophomore and varsity team member. "We placed high in all of our tournaments and got second overall in conference. We only lost one conference meet."
The girls will leave Wednesday, May 9, after school to make sure they get to the meet early and check out the courts.
"We have practice Monday through Wednesday, and we will most likely be doing practice matches and drills to target the stuff we need to work on the most," Kennedy said. "We are all super excited to have all qualified for the state meet."
Leave a Comment
About the Contributor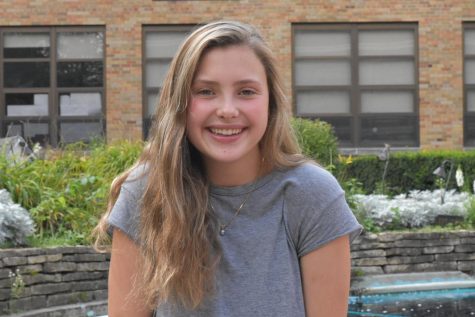 Leah Stevens, Section Editor
Leah Stevens is a senior who is constantly seen with a smile on her face and she loves to make people laugh. She lives by the motto "YOLO", and if you...