Boys varsity lacrosse team prepares to face LT
On Thursday, April 19 at 7 p.m., the boys varsity lacrosse team will head over to play Lyons Township (LT) on its south campus's main field.
"The week of every LT game we call it LT week. We all have friends from youth lacrosse on the LT team, but when LT week starts, that friendship ends," said Michael Loughlin, senior and varsity team member. "You just get a feel that everyone is pumped up and ready to go. This year's game is even more important because unlike past years we only play them once. Both of our teams have a good shot at winning conference this season, so this game is a very big one."
The boys lacrosse team is practicing every night for two hours on Dickinson Field to prepare for this upcoming game and the conference meet.
"Before a game, we'll usually listen to music in the locker room and make sure all our equipment is all good," said Jack Crews, senior and varsity team member. "Then, we'll do warm-ups like a normal practice, and we're ready to play."
The varsity lacrosse team has yet to lose a game. Players hope to maintain this streak and pull out a win against LT.
"The season is going great so far. We are 5-0 in state and have won our only conference game so far," said Jack Cain, junior and varsity team member. "The LT game is usually one of the most intense of the year. They are our biggest rival, and it should be a fun game to watch."
No matter what the outcome of the game is, the boys will play again on Saturday, April 21 at home on Dickinson Field against Oak Park River Forest High School.
Leave a Comment
About the Writer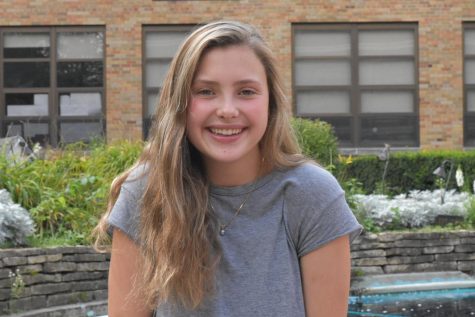 Leah Stevens, Section Editor
Leah Stevens is a senior who is constantly seen with a smile on her face and she loves to make people laugh. She lives by the motto "YOLO", and if you...