Prom Hair and Makeup Ideas
The senior prom is this Saturday, May 5. Prom has always been the perfect chance for girls to dress up and go all out with their hair and makeup, however because this year's theme is "An evening at Gatsby's", everyone is buzzing with ideas to match their prom style to that of the 1920's. To help narrow the choices down, here are some of the best hair and makeup looks to do for the occasion.
Makeup:
If you are taking inspiration from the '20s, then you know that thin eyebrows and porcelain skin were all the rage. However, since that is no longer the case in the 21st century, you can take inspiration from those looks and transform them into something more modern.
To get that flawless, porcelain complexion that women strived for in the '20s, a mattifying primer mixed with a high coverage foundation is key. For the primer, I recommend the Two Faced Primed and Poreless because it doesn't dry out your skin, but it makes everything on your face smooth and silky. For the foundation I recommend the Revlon Colorstay Hour Foundation. You can purchase it at the drugstore, so it's inexpensive yet still has amazing coverage. This combination is perfect for a night full of dancing and sweating when you're going to want something that is going to keep you looking flawless through it all.
To complete the 20s vibe, add some red lipstick, or any bold color that matches your dress, and some eyeliner and mascara. A simple smokey eye was what most women did in the '20s, however if you're not the best at makeup, a swipe of your bronzer in the crease of your eyelids gives a more natural effect.
Hair:
As we all know, the women in the '20s were known for their cute, little, short, pixie haircuts. And although "the chop" is starting to come back into trend, most girls don't want to cut all of their hair off just for prom. So, the best way to go back to the '20s when styling your hair is to do an updo.
For the longest time, an updo has been popular for occasions such as prom. It keeps your hair out of your face and it keeps the sweat out of your hair when you're dancing. From anything such as a short bun to a half-up-half-down, the possibilities are endless. If you don't want to go to a salon to get it done, the easiest way to achieve this look is to put your hair in a bun centered in the middle to lower half of your head. Then, take out any baby hairs and curl those with a curling wand. In case this particular style isn't your forte, there are plenty of easy to follow updo tutorials on youtube.
"I'm doing my hair half up half down because I have a strapless yellow dress, and I want to bring out the inner Belle in the look," said Rama Hamad, senior. "I'm doing my makeup more prominent than usual with fake lashes, for example, because I want it to pop with my hair and my dress."
Whether you decide to draw inspiration from the 1920's for your prom look or not, always remember that no matter what you wear, always have confidence in yourself because that is what fashion is all about.
View Comments(1)
About the Contributors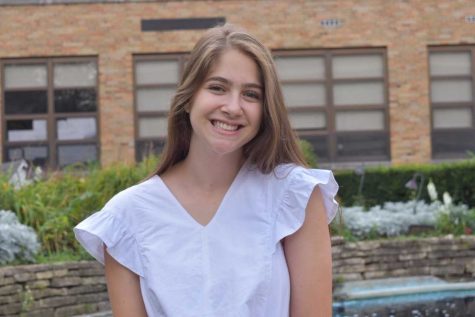 Thea Sankari, Section Editor
Thea Sankari is a senior whose sense of humor consists of nothing but dad jokes. You can catch her in the band room or binge-watching "The Office". She...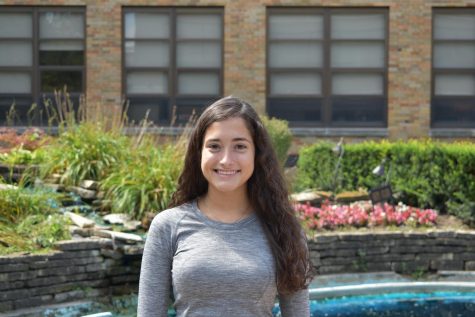 Michalea Halikias, Managing Editor
Michalea Halikias is a senior who can often be found shopping online, listening to music, or hanging out with her friends. She loves watching Master Chef,...