Hawaiian senior tailgate outfits
The Senior Tailgate is on Friday, May 25 in the senior parking lot at Tower Field with a Hawaiian theme. Given the most recent events on the Big Island with the eruption of the Kilaeua volcano on May 6, some students have expressed wanting to honor Hawaiian culture to show support for the island.
Here are some ideas on how to dress for the occasion.
Hawaiian Shirts:
For a Hawaiian themed tailgate, these shirts are an obvious choice. Hawaiian shirts can be worn by either guys or girls. For medium priced options you can check out Party City or Walmart, both of which carry shirts for less than $20. If you're looking for a cheap and easy option, Goodwill always has plenty of inexpensive Hawaiian shirts available.
Shorts / Skirts:
If you button up the Hawaiian shirt and either tuck it in or tie it, all you need to complete the outfit is a pair of shorts or a skirt. A jean skirt would be super cute and laid back for this theme, and they sell a lot at Urban Outfitters. If you're not into skirts, a simple pair of jean shorts with any pattern or just plain would pair just as well with a Hawaiian shirt. If you're looking to invest in a good pair of shorts, then Madewell has really nice quality shorts at different patterns and prices. But, if you're looking for an inexpensive pair, Forever 21 has a lot of variety as well.
Accessories:
The accessories are the cutest part of any outfit, and they can make or break your senior tailgate outfit. The best accessory you can match with this Hawaiian outfit is a cute pair of sunglasses. Quay Australia sunglasses are all the rage right now, and although they are on the pricier side, they are fantastic quality and will last long after the tailgate. For a more inexpensive pair, Urban Outfitters has adorable sunglasses as well. For shoes, throw on a pair of flip-flops or sneakers and your outfit is complete.
"Right now I think I'm going to wear a Hawaiian shirt, and I want to try to find a lei to wear too," said Sophie Simmons, junior. "It's our start to senior year, so it's fun to go all out."
No matter what you wear for the tailgate, always have confidence in yourself because that is what fashion is all about.
Leave a Comment
About the Contributors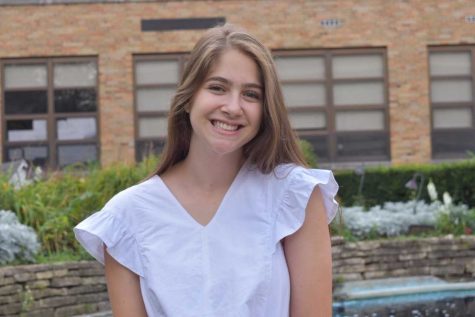 Thea Sankari, Section Editor
Thea Sankari is a senior whose sense of humor consists of nothing but dad jokes. You can catch her in the band room or binge-watching "The Office". She...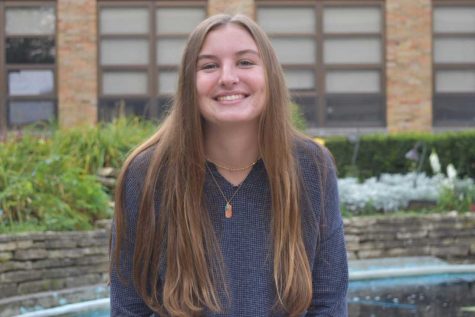 Samantha Moriarty, Writer
Samantha Moriarty is a junior who can most likely be found on the soccer field or on the couch. When she isn't waking up extremely early to fight for...