Guys and girls graduation outfit ideas
With graduation coming up on Thursday, May 24, it can be really hard to know what to wear. The weather is supposed to be either sunny and nice or rainy, so it may be hard to pick out an outfit. However, here is a perfect guide for both guys and girls to get you ready for the first step into your future.
Guys Shirts:
Even though everyone is going to be wearing their gown, it is important to still wear a nice shirt underneath, especially if you are going out with friends or family for dinner afterwards. The dressiness of the shirt can vary based on personal preference. However, I recommend shirts from either Vineyard Vines or Banana Republic.
Guys Pants:
Since the occasion is dressier than normal, it is important to get a nice pair of dress pants. The color can depend on what shirt you are wearing, but it is typically not khaki, since this is a nicer event. American Eagle has good quality pants that aren't too expensive.
Guys Shoes:
Shoes are the most fun part of every outfit. Depending on the other pieces of your outfit, the shoes are going to depend on the look that you are going for and the shoes that match the rest of your outfit. Nordstrom has a nice selection of shoes that are all different styles, prices, and colors.
"I haven't really thought about what I'm going to wear that much. Probably something along the lines of burnt orange khakis, a blue button down, and a tie," said Joel Guerra, senior.
Girls Dresses:
Choosing what to wear underneath their gown is a big question for girls surrounding graduation. While girls can wear skirts, most choose to wear dresses because graduation is a more formal event. Dresses can be both casual or fancy. Popular spots to find dresses include Nordstrom and Urban Outfitters.
Girls Shoes:
Heels and wedges are the most popular choice of footwear for girls at graduation. Again, Nordstrom carries a wide variety of heels, as well as sandals for those looking for shoes without added height. It's most important to remember to wear shoes that you are comfortable walking across the stage in.
"I think I'm going to wear a short, white dress. It's really classic and fits well with the robes which are red and white of course," said Greta Kumskis, senior.
No matter what you wear for graduation this year, always have confidence in yourself because that is what fashion is all about.
Leave a Comment
About the Contributors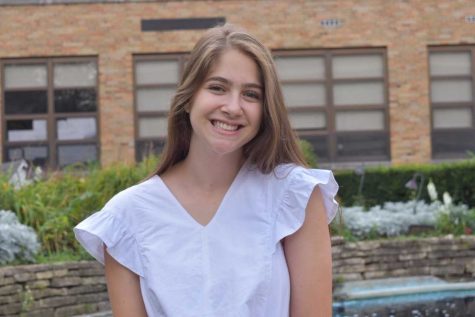 Thea Sankari, Section Editor
Thea Sankari is a senior whose sense of humor consists of nothing but dad jokes. You can catch her in the band room or binge-watching "The Office". She...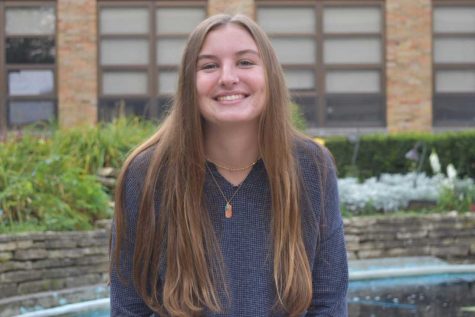 Samantha Moriarty, Writer
Samantha Moriarty is a junior who can most likely be found on the soccer field or on the couch. When she isn't waking up extremely early to fight for...