Boys soccer team wins close game against Naperville Central
The boys Varsity Soccer Team played against Naperville Central on Friday, Sept. 14 at 6 p.m. on Dickinson field, and while the final score was close, the Red Devils played well.
The soccer team had many opportunities to score during the game and spent a majority of time in Naperville Central's territory.
"I thought [the team's] performance was really good in how we were consistent in our defending, and how we continued to create opportunities in the attack," Coach Michael Wiggins said.
The team executed many creative plays. For example, Aidan White, junior and forward, played a pass to another player using the back of his heel.
"I think we did really well as a team; we really connected from the goalie to the backline-midfield-and to the forwards," said Donald Chow, senior and center forward. "I feel like [we are] actually like a team, bonding together."
The first corner kick occurred for the soccer team with three minutes and 25 seconds left of the first half, however, it proved unsuccessful.
With 20 minutes already played during the second half, the soccer team had many shots on goal. Chow scored the only goal of the game with 28 minutes and 31 seconds left. Chow received a pass slotted in between two defenders, allowing him to run onto the ball and shoot it past the goalie, cementing a win over Naperville Central.
"We had two goalkeepers that contributed to the shutout who were solid in the first and second half," Coach Wiggins said. "Ethan Turner and Nathan Goliak did a really good job of keeping us strong in the back. The performance was very good, and I'm really proud of them."
The team also took advantage of its ability to play two different goalies in a game. This gave each goalie a chance to rest throughout the game while also helping both get some experience playing in varsity games, as both of the team's goalies are juniors.
Naperville Central's best chance occurred with 16 minutes and 47 seconds left in the game. However one of their players ran into Central's goalkeeper, leading to the first and only yellow card of the game.
"I thought the game was very exciting, especially with it being a one-goal game," said Sophia Panos, junior.
The team will next take on Glenbard West at 6:30 p.m. on Tuesday, Sept. 18 at Glenbard West High School.
Leave a Comment
About the Writer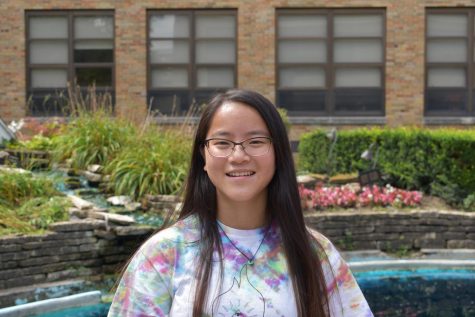 Lia Reichmann, Editor-in-Chief
Lia Reichmann, senior, is well versed in anything to do with Friends, Harry Potter, and sports. She likes to go backpacking and taking photos (follow @liareichmann_photography...