Cross country places eleventh at twilight
On Wednesday, Oct. 3 at 6:00 p.m. the boy's and girl's cross country teams took part in the Naperville Twilight Invitational, an evening race. Seventeen teams competed at this race and the Red Devils placed at 11.
"It was a mediocre race for me, I was aiming for top ten but ended up in 17th place," said Matt Kusak, senior. "Our team didn't have two of our top five runners, Alec Hill, [senior] and Keegan Caveney, [senior] this meet, which is pretty tough, so we placed 11 as a team. That being said, our coaches felt as though our number two and three runners at this meet stepped it up."
McKenna Revord, junior, ran the fastest race on the girl's side. She ran a time of 17:42.2 and placed eight.
"The atmosphere was really fun under the lights," said Taylor Wagner, junior. "Our main goal as a team this season is to all peak at the right time and run our fastest. If we all come together and run like we know we can we will be extremely successful."
There are about 3.1 miles in a cross-country race. The terrain is usually uneven which can make it difficult for the runners to keep a steady pace at times. The fact that it was dark and hot on Wednesday made it even more difficult to run the race.
"I love running at night," said Kaylee Haff, senior. "A song I listen to that never fails to pump me up before a race is 'Only' by Nicki Minaj."
The next cross-country race for the boy's and girl's teams will be Saturday, Oct. 13 at Proviso West, it is their conference meet.
Leave a Comment
About the Contributors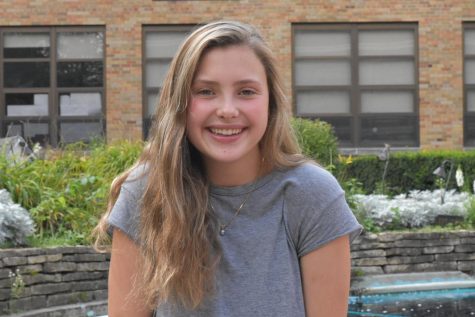 Leah Stevens, Section Editor
Leah Stevens is a senior who is constantly seen with a smile on her face and she loves to make people laugh. She lives by the motto "YOLO", and if you...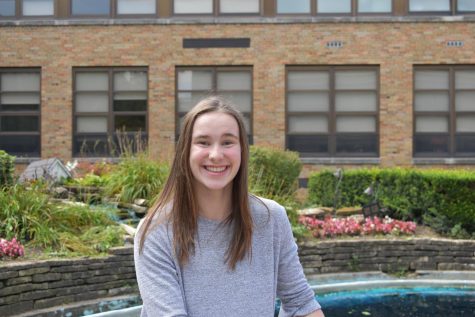 Rachel Wagner, Writer
Rachel Wagner is a junior writer for the Devil's Advocate. When she's not covering stories she can be seen at home drawing, writing, rewatching episodes...