The best of glossier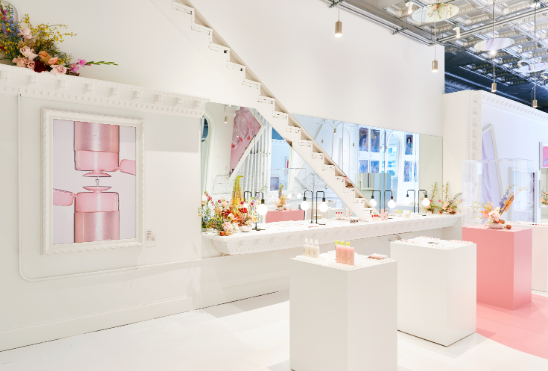 Glossier, an online makeup and skincare company, opened a pop-up shop in the West Loop on Aug. 23 and will close on Oct. 28. Glossier, which has permanent stores in New York and Los Angeles, says that Chicago is one of their three most-active markets based on website and social media traffic.
Even though Glossier is primarily online, it has grown in popularity in the past few years. The company provides a plethora of beauty products, from makeup and skincare to perfumes and lotions. The makeup is natural and simple and the perfume is clean and fresh. It can be hard to understand which products are worth the buy, so here is your guide to the best five glossier products.
The Glossier Balm Dotcom is by far one of the best chapsticks I've ever used. Coming in six different flavors, this chapstick is amazing for un-chapping extremely dry lips, while still adding a little bit of shimmer or tint. It is hydrating, long-lasting, and doesn't just need to be used on your lips. This product can be put anywhere that needs antioxidants and nourishment. My favorite flavor is the Birthday, which tastes like vanilla cupcakes.
The Lash Stick mascara is the perfect mascara for natural lashes, which is great for school. It curls, sculpts, lengthens your lashes without clumping them or making them look overdone. The wand is thin and delicate, so it coats your lashes thoroughly. The best part of this mascara is that it is water-resistant, but not waterproof, so it washes off easily but a few tears won't smudge it.
The Glossier You perfume is clean, warm, and has hints of wood and spice. This perfume is long lasting, and advertises as unisex (however, I see it as a more feminine scent). This perfume is unique because it mixes differently with different people's pheromones (the natural scent that your body produces that is specific to each individual), so the scent really is personal to you. They also make a solid perfume in this scent.
"No other stores really carry this brand, but the website is very dependable which makes me feel safer about shopping online, which is really cool," said Emily Hannigan, sophomore.
If you're interested in visiting and picking up some of these products, the pop-up shop is located at 114 N. Aberdeen St., West Loop, Chicago.
Leave a Comment
About the Contributor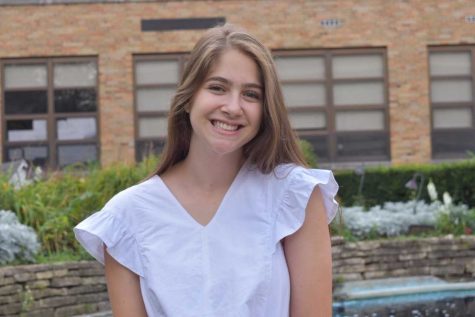 Thea Sankari, Section Editor
Thea Sankari is a senior whose sense of humor consists of nothing but dad jokes. You can catch her in the band room or binge-watching "The Office". She...