Why you should thrift shop
With new trends of vintage clothing spreading, thrift shopping has become more and more popular. Although going through so many piles of clothing can be tedious, the finds and prices are rewarding.
At the nearby Goodwill in Willowbrook, I had to spend a long time trying to find clothing. While the things I've bought from Goodwill aren't trendy, they are very affordable and worthy. I got a belt for $5 that looks barely used and a few college sweatshirts for less than $10 each. Sweatshirts, especially college ones, are rarely found in stores for less than $20, but at thrift shops it is easy to find them for less than $10.
Though I am happy with my purchases, others have had better luck than I have with finding trendier pieces.
"The cheapest thing I bought was a Bob Marley mug, which holds the change in my car, and I got it for under a dollar," said Tess Elman, junior. "I have also bought some Calvin Klein shirts and sweatshirts for $3 each."
Although it is hard to find trendy and fashionable items, it is easy to transform clothes. For example, a t-shirt or sweatshirt from the men's section of a thrift store can be cut into a crop top. A baggy pair of jeans can be turned into ripped jeans and after a thorough wash and dry be more fitted.
Not only is thrift shopping inexpensive, but it is also environmentally friendly as it allows people to donate clothes rather than throw them away.
"I think it's cool to be reusing clothes that someone else could no longer use," said Mackenzie Turnball, junior.
For those who want to purchase designer items, consignment shops have used designer items up for sale at a significantly lower place. Consignment shops sell items in good condition and a portion of the sale goes to the original owner. This is very different from thrift shops, which accept any donations.
Additionally, thrift shops in the wealthier neighborhoods of Chicago usually have designer clothes for low prices. When I stopped in a thrift shop in Wicker Park I found athletic tops from Lululemon and Athleta for around $10.
Thrift shopping is also a fun activity to do with friends.
"It's a fun experience when you go with friends because you can always try to find the weirdest clothes, which turns into a friendly competition," Elman said.
The closest thrift shop is Goodwill in Willowbrook, while there are a few consignment shops in Hinsdale, such as Kelsey's Resale Boutique and the Courtyard.
Leave a Comment
About the Contributors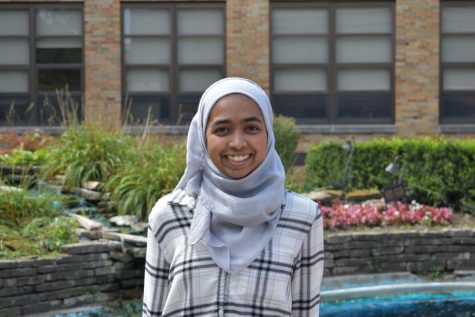 Saba Ali, Editor-in-Chief
Saba, senior, is a chocolate vacuum (basically eating any chocolate in sight) and a nap queen, who can take a nap virtually anywhere. She loves Ben &...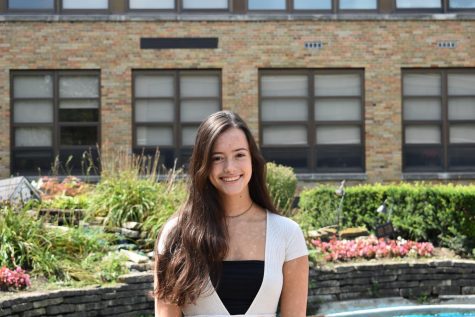 Marelena Halikias, Photographer
Marelena Halikias is a senior photographer for Devils' Advocate. She can commonly be found crying over reruns of The Joy of Painting, offering to sell...