Girls' varsity volleyball faces off against Riverside-Brookfield
The girls' varsity volleyball team scored a victory against Riverside-Brookfield High School at home on Thursday, Sept. 12 in their fifth game of the regular season.
The team entered the game after a close victory in the third set by the sophomore team. Although the Red Devils lost the first point, they made a quick comeback.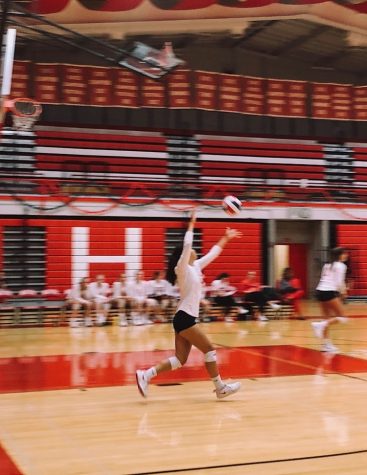 The girls made points and blocked. Stopping the RB Bulldogs, they quickly took the lead.
"As a team, we have a strong and aggressive mentality and never give up no matter what the point defect," said Nilly Ads, varsity freshman middle blocker.
Junior Alyssa Lim started the game off with a serving streak of more than 10, often hitting to junior Brooke Cooper. According to the players, their coach, Tracey Marshall, had been pushing them to serve almost immediately after the whistle at the back of the service line.
"After we score a point, the first thing the server has to do is run back to the line. I kept focusing on that and the technique [Coach Tracy] has been instilling," Lim said.
The first set ended with a score of 25-6.
The second set started off slow, the Bulldogs created a lead of nine to seven. The Red Devils chased the ball and with a few hits tied the game 10-10. They pulled ahead within a few more minutes, with a score of 15-12.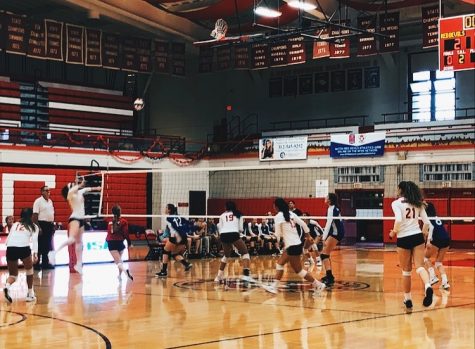 In the second set, Nikolette Nedic, junior, was a clear contributor at the net. Despite her broken finger, her hits delivered.
"It has not been easy, it's definitely an obstacle that I have to deal with," Nedic said in regards to her broken finger. "Like any obstacle life gives you, you have to persevere through it."
The winning point was scored by a collective block between Nilly Ads and senior Lauren Ridgeway.
"The game-winning block with Lauren Ridgeway was the greatest feeling ever. Lauren has always been a role model to me and has always been so welcoming and kind, which speaks to her character especially as I am a freshman and play the same position as her," Ads said.
The Devils won the second set by six points. They will next play Lyons Township at LT-North campus on Sept. 17 at 5:30 p.m.
Leave a Comment
About the Contributor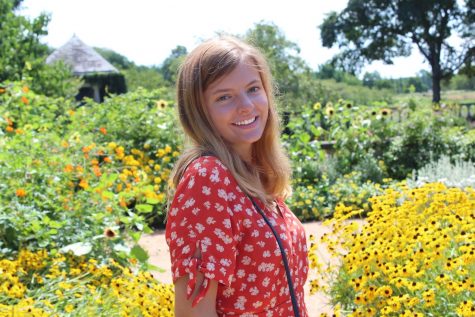 Sophie Burns, Editor-In-Chief




Sophie, a senior, is a second year member of the Devil's Advocate team. At Central, she is a mentor for Business Professionals of America,...