The complete guide to homecoming fashion
As the annual homecoming dance is approaching us in less than a week on Sept. 28, many students are struggling to pick out the right dress or suit. It can be stressful to figure out where you are going to buy your outfit and what style dress or suit you should purchase to look trendy and fashionable at the dance. Here is the complete homecoming fashion guide you need with advice for both guys and girls who need help finding an outfit.
Dresses
---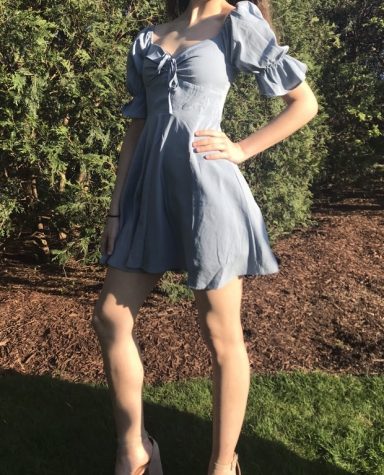 Finding the perfect homecoming dress can be quite stressful for girls, especially when all of your friends already have theirs picked out. To look stylish at the dance, Lulus has a great selection of dresses for people of all different sizes. They have a wide selection with various different styles, including fit and flare and bodycon dresses. To match this years homecoming theme of "get fired up," Lulus carries a variety of dresses in the colors red, orange and yellow so you can dress to the theme if you wish to. 
This year, metallic dresses are popular among school dances. To stand out in the crowd, many stores such as Nordstrom carry shimmery dresses. 
"I got my homecoming dress from Aritzia because I was looking in the city and found the perfect dress there," said Anya Shah, junior.
Girls' Shoes
---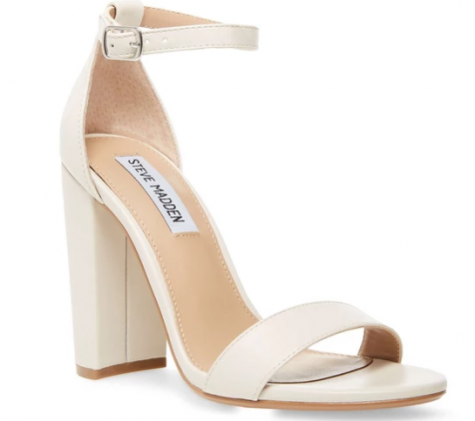 Shoes are an important component to your homecoming outfit because they can make your outfit stand out and look complete. It is ideal to find a pair of shoes that are comfortable and stylish at the same time, so you won't be in pain while dancing.
Basic ankle-strap heels in a neutral color are a staple for school dances because they are comfortable and match with any dress you have. You can find heels like this at Steve Madden or Francesca's.
Homecoming Court
---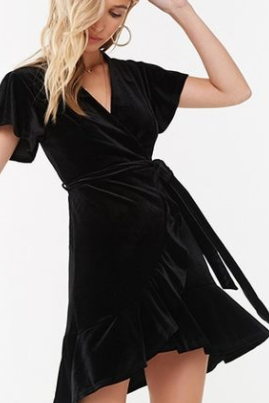 The few seniors on homecoming court are required to wear a black dress for their nominations. Even though they are limited to a black dress, you can find many unique black dresses such as ones with a crisscross back design, shoulder strap or high neckline.
In addition to this, finding the most expensive dress isn't necessary. Many stores carry affordable and cute dresses.
"My court dress is black and I got it at Burlingtons for $17," said Chelsea Biala, a senior on the homecoming court.
Shirts and Blazers
---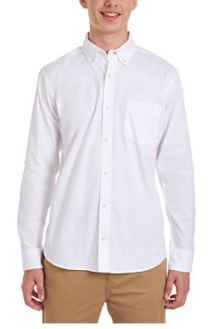 Finding the perfect top to wear to homecoming can be difficult for boys. A good option is to wear a classic button-down collared dress shirt. To match the theme "get fired up," you can wear a red, orange or yellow button down which can be purchased at stores including Macy's or Kohl's. 
Opting for a very basic and plain dress shirt is a great idea. White, light grey and pale blue dress shirts will go with anything and look classic. Add a basic blazer on top of the shirt to make the outfit complete.
"This year I'm wearing a navy blue sport coat, white button-down and a fun printed tie," said Lais Najjar, junior. "I love the look of the outfit I chose."
Ties
---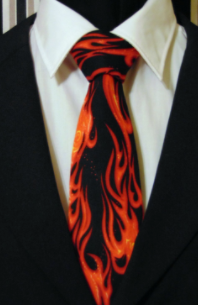 Lastly, ties are a vital part of a boys homecoming outfit and can pull your entire look together. If you are going to homecoming with a date, it is a good idea to match your tie color to the color of your date's dress. Matching these colors will photograph well.
In addition to this, a patterned tie is a fun way to incorporate your personality into your outfit. You can wear polka dots, stripes, plaid,  or checkered ties to make your outfit look more unique and stylish.
Leave a Comment
About the Contributor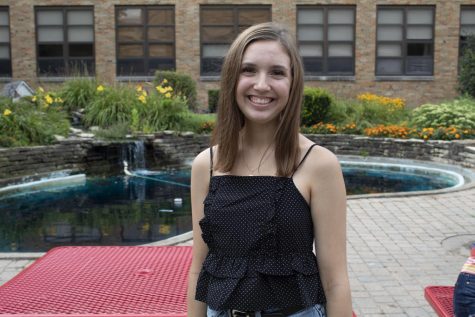 Meghan Malec, Section Editor
Meghan Malec is a senior who can be found hanging out with her friends and binge-watching Netflix shows in her free time. Her free time, however, is very...