Boys soccer season ends with a loss against Morton
On Nov. 1, the Hinsdale Central boys varsity soccer team took on Morton High School at Lyons Township. This was the second game of the IHSA sectional finals. The final score was 2-1 with Morton winning the game.
Thank you to the supporters who came out today, you were immense, and for your support all throughout this season. #RedDevils pic.twitter.com/j4gcy02pcU

— Hinsdale Soccer (@hcsoccercentral) November 2, 2019
Many students attended this game and were interested in seeing the outcome.
"It was really intense because Morton's offense was really good so they kept getting really close to scoring. There was actually a decent amount of students and they were all invested in the game," said Caitlin Brankin, junior. "It was nice to see everyone cheering Central on and supporting the team."
The soccer team previously lost to Morton during the season with a score of 3-1.
"We went down 2-0 in the first five minutes which obviously was a low point but we didn't give up and bounced back with a goal a couple of minutes later," said Zayn Bajwa, junior defenseman. "For the rest of the game, we constantly pressed them and had momentum on our side."
Senior midfield attacker Ian Becker scored the only goal for Central, 12 minutes into the first half. Their second goal was called back for offsides, meaning Central's attacker was past Morton's defenseman and closer to Morton's goal than the defenseman.
The team lost to schools in the earlier games but ended up beating them in the sectional finals.
"The fact that in the playoffs we beat two teams that had previously beaten us in the regular season shows not only how much we improved over the season, but also our character as a team; which is the most important thing," Bajwa said.
The soccer season ended with the loss against Morton.
"Overall I would say we did pretty well, there were some ups and some downs but I think towards the end of the season we played as hard as we could," said Jacob Marquez, junior forward.
The varsity soccer players will return to their club teams and girls' soccer will start in the spring.
Leave a Comment
About the Contributor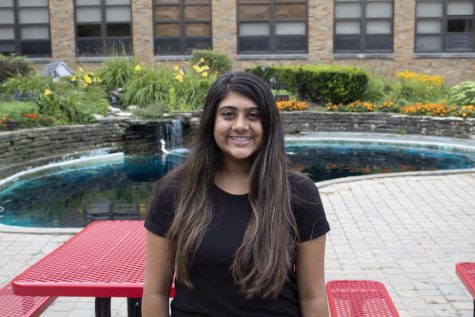 Zoya Anjarwala, Section Editor
Zoya Anjarwala is a friendly senior who is a section editor for Devils' Advocate. She is also a peer leader to her fellow freshmen. She loves to travel,...