Five fall fashion must haves
When the cool breeze rolls in and the humid air drifts away, everyone knows it's time for fall. Want to look your best for a season filled with trips to the pumpkin patch, apple picking, hay rides, and more? Follow the guide below to find out everything you need to know about the latest 2020 fall fashion trends.
1. Patchwork Denim Jeans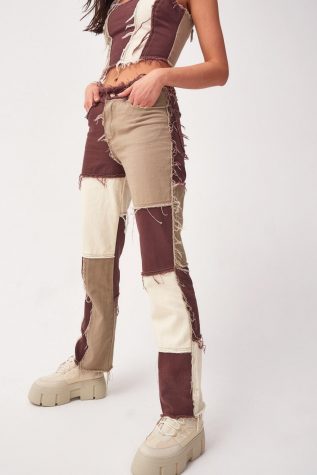 Tired of regular, old blue jeans? Try patchwork denim! Patchwork denim is one of the most unique and popular trends for this fall. These jeans come in an assortment of colors such as neutrals shown above, shades of pink and purple, and classic light and dark wash denim. Stores such as Jaded London and Amazon sell patchwork jeans. You can also try to make your own patchwork jeans at home with recycled denim and a sewing machine.
"In regards to the environment, I appreciate how people feel inspired to give life to an old pair of jeans whether it is through patchwork, paint, asymmetry, or dyes," said Faith Drescher, senior.
2. Tennis Skirts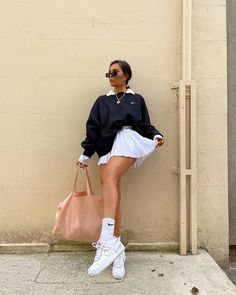 Tennis skirts are a feminine and sporty piece that gained popularity this fall. Tennis skirts come in a variety of colors and have most commonly been worn with a crewneck sweater layered over a button up blouse. You can also pair it with a polo shirt and penny loafers for a preppy look!
"There are no rules when it comes to styling your tennis skirt," said Esther Newman, fashion and lifestyle journalist for Refinery29.
Newman suggests that the tennis skirt be paired with a button down and knit vest or a graphic sweatshirt and tube socks for a more 1990s inspired look.
3. Matching Sweatsuits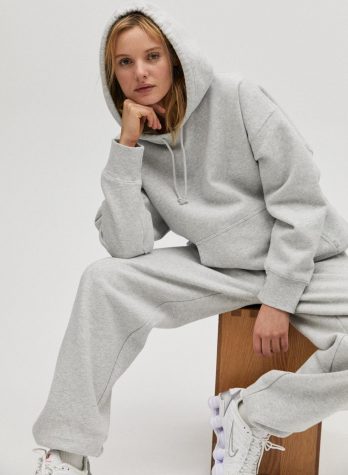 Whether you're sipping hot chocolate on a cozy Sunday morning at home, or if you're heading out and want a comfortable look, a matching sweat suit is perfect for you! For a more high end approach, this set can look effortlessly chic with a gold-chain necklace, gold band rings, and some chunky Dr Martins. Or, it can be worn alone with some fuzzy socks for a day around the house or for a trip to the coffee shop. This sweatsuit can be found on Aritzia for $80. However, if you want something of the same quality for a more affordable price, there is a similar set on Amazon for $15.99.
4. Converse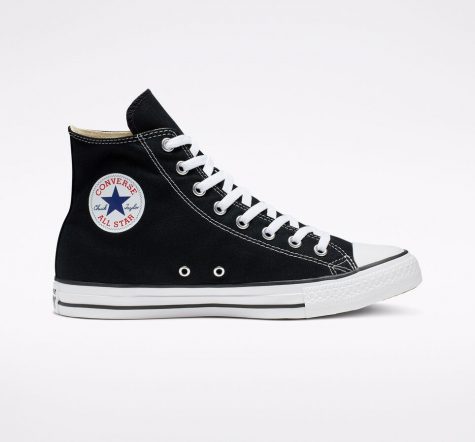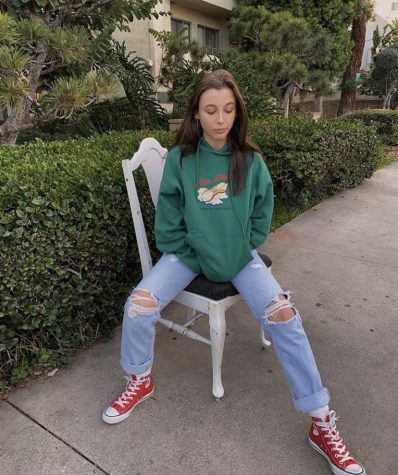 Converse have made a major comeback this fall and have been showcased in many colors such as red, yellow, green, black, and white. As seen on YouTuber and fashion influencer, Emma Chamberlain, Converse go well with the classic pairing of a sweatshirt and ripped jeans. They also go well with casual dresses and can provide a pop of color to a monochromatic outfit.
"I think that white high top Converse go great with khakis or black jeans," said Taylor Cavo, senior. "They also go well with a simple pair of blue jeans!"
5. Gold Chain Necklaces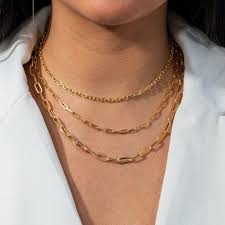 Gold chain necklaces can be styled with anything! Specifically, gold goes well with fall colors such as emerald green, black, maroon, and many others. It can be frustrating to pair jewelry with an outfit, but layering different lengths and styles of gold chains is an easy fix! This warm and elegant piece of jewelry is the perfect accessory for this coming fall season.
Update your seasonal wardrobe with these new trends and you'll be ready for all fall activities! Feel free to add personal touches to showcase your personality. There are no rules when it comes to fashion.
Leave a Comment
About the Contributor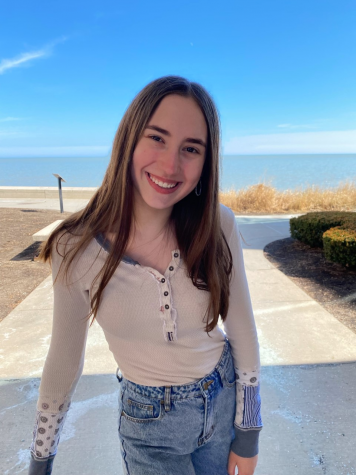 Lauren Witt, Writer
Lauren Witt is a senior who enjoys spending time with her family and friends. When she's not having movie marathons with her sister, you can find her...