Fashion trends for winter 2021
The end of the year is near. As Dec. 31 approaches, it's time to begin thinking about your New Year's resolutions. Along with the new year comes fresh, winter fashion trends. Below, you will find keystone items to include in your winter wardrobe.
1. Puffer Jackets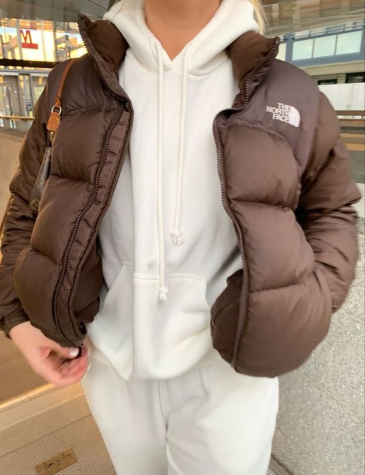 Tired of your dull, black winter jacket? Puffer jackets are here to save your fashion crisis! Serving as a step up from the average winter coat, they add dimension to your outfit and come in a variety of  colors such as brown, white, and navy blue. As shown in the image above, you can find your own puffer jacket from The North Face store, or you could find something similar on Amazon. Puffer jackets can serve as the statement piece of a neutral outfit, or add to an already diverse outfit. Not only are puffer jackets cute, but they're also fully functional and keep you warm in the cold weather
"I love puffer jackets," said Sarah Jane Nicholson, junior. "They're on trend looking, but also keep me very warm."
2. Faux-Leather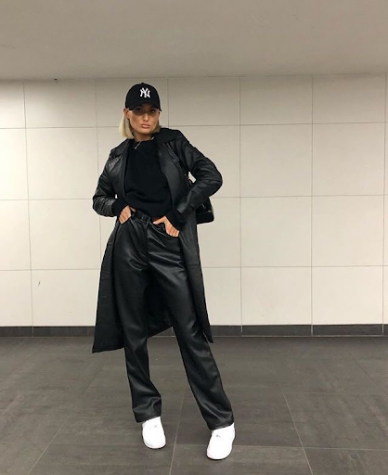 Faux-leather items are chic and edgy, so if you're feeling a bit adventurous, try out a faux-leather item! Any type of faux-leather clothing, whether it be pants, skirts, or a jacket, are completely versatile and will go with everything! And with it being faux-leather, you can be humane and fashionable. I recommend pairing a faux-leather jacket with a black top and some patterned pants. Perhaps, even faux-leather pants like in the picture.
"I feel that the faux-leather trend is very fashionable," said Mesha Patel, senior. "For the winter, I enjoy wearing faux-leather skirts with tights underneath and a sweater on top."
3. Shoulder Bags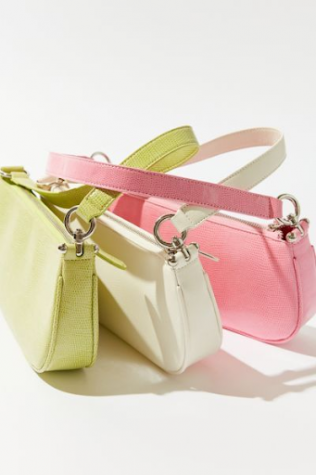 Shoulder bags are the latest accessory that go with every outfit! Whether you're wearing a dress to dinner or a sweat set to brunch, a shoulder bag will hold all of your necessities and add a classy and fun detail to your look. Featured above to the right is the UO Croc Baguette Bag that costs $39 and comes in seven different colors, ranging from light pink to lime. It provides for a pop of color for a neutral or pastel outfit. Additionally, shoulder bags come in all different shapes and sizes. This makes it easy for consumers to find a type of bag that they like that is unique to them and their personality.
4. Cable Knit Sweaters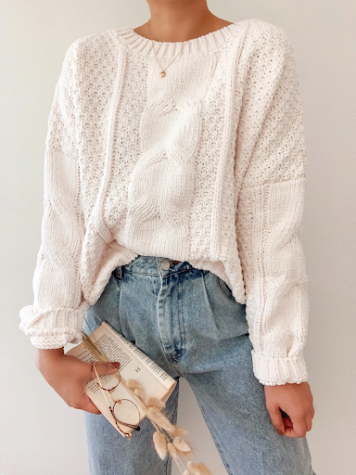 A cable knit sweater is a staple item that will always belong in your winter wardrobe. Feel free to have fun with sweaters, they come in all different colors and patterns. The cardigan above can be found on Breathofyouth.com for $72, along with assorted other sweater designs.
5. Pearl Necklaces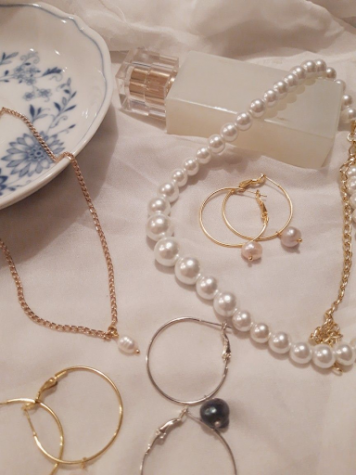 Pearls are a timeless look that add an unmatched level of sophistication and class to any outfit. This winter, expect to see pearls in the forms of rings, earrings, bracelets, and, most prominently, necklaces. Singer Harry Styles has been breaking gender stereotypes by wearing pearls and leading this trend. Personally, I love to wear pearls with an all black outfit to bring it to the next level.
"Designers are incorporating [pearls] into more distinctive styles, pairing them with on-trend yellow gold, and using organic pearls rather than traditional cultivated pearls," said Kathryn Money, SVP of merchandising at Brilliant Earth.
These trends will be showcased this upcoming winter. Prepare your wardrobe to be show stopping by following this lookbook! Always remember to have fun with your style and to wear what you want.
Leave a Comment
About the Contributor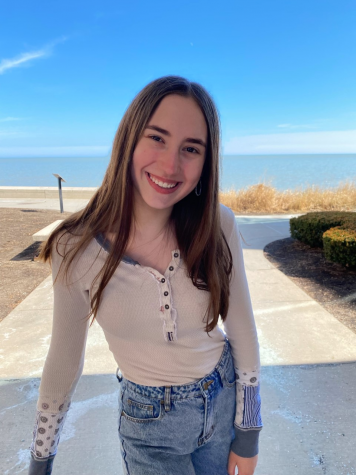 Lauren Witt, Writer
Lauren Witt is a senior who enjoys spending time with her family and friends. When she's not having movie marathons with her sister, you can find her...