Fashion trends to expect in 2022
A new year brings new fashion trends. Near the end of 2021, there were style choices made that have only been circulating more and more so far in 2022. I've compiled a list of five fashion trends I expect to stick around for this cycle.
#1: Puffer Jackets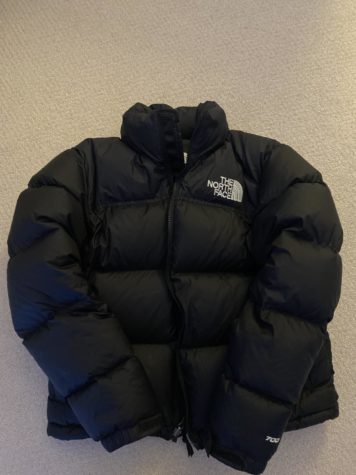 As the temperatures have continued to drop, puffer jacket sales have been skyrocketing. It seems like everywhere you look, someone is keeping warm  with one of these coats in a different color or texture. Whether it be black and matte, or red and glossy, these jackets have been a stylish way to keep students warm this winter. 
The most commonly worn jackets I've seen are made by The North Face or Aritzia, but there are numerous other brands that sell them for a lower price.
#2: Uggs
While these aren't a new trend, they have made a comeback like never before. After fading for a couple of years, these comfy shoes can now be seen roaming the halls everywhere you look.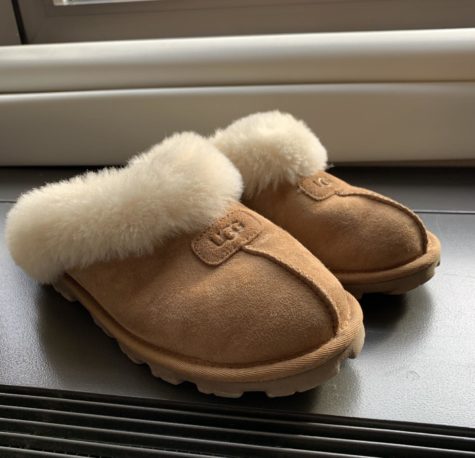 "I have been living in my Uggs this winter," said Megan Lu, senior. "Their comeback has made it socially acceptable to come to school in my slippers, and I love it."
While Uggs have many popular styles, I most often see various types of slippers on both women and men.
#3: Flared Leggings
Flared leggings are another article of clothing that have been recirculating recently. Formerly known as "yoga pants" when trendy in the early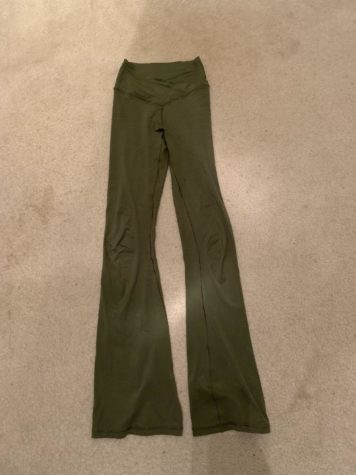 2000s/2010s, these soft, boot-cut pants have been taking the fashion world by storm.
Since these pants were popular decades ago, clothing brands have made modifications to them such as making them criss-crossed and high-rise waistbands. Many people have been raving about these features.
"I'm all for the comeback of flared leggings," said Charlotte Goggin, junior and fashion merchandising student. "They're super flattering and can be dressed up or down."
While you can find these pants at various price ranges among different brands, the most popular pairs can be bought from Aerie and Lululemon.
#4: Vintage Jeans
Loose-fitted jeans are yet another trend that has resurfaced. Popular in the 90s, baggy, straight jeans have recently been a go-to choice of denim for many.
"I've started to see more people going for our baggier jeans," said Anna Pikul, junior and Hollister employee. "Our dad jeans, vintage baggy, and vintage straight jeans are especially popular."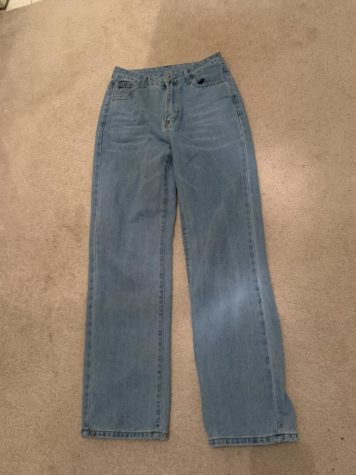 Jeans like these are sold almost anywhere that makes jeans, but the ones from Hollister mentioned can be found here.
#5: Reebok Club C 85 Vintage Shoes
There's no doubt that vintage is becoming the new modern. These popular, 80s-inspired tennis shoes have a classic look that thrives in its simplicity. While these shoes were designed to be timeless, they've been especially popular this season and I don't see them leaving anytime soon. If you wish to purchase these shoes, click here.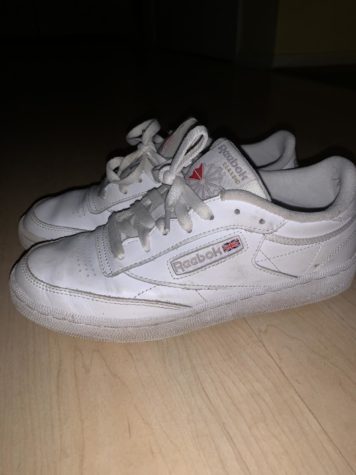 So far, this year has focused heavily on the revival of old fashion pieces. I'm curious to see how long the appreciation for these oldie goodies will last as time goes on.
Leave a Comment
About the Contributors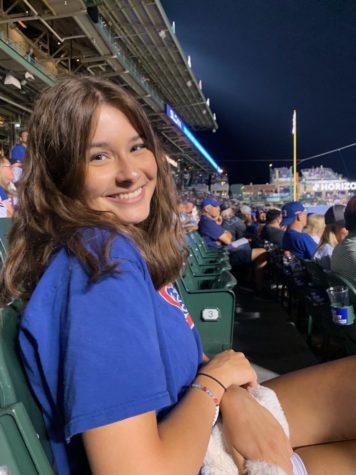 Lily Ging
Lily Ging, senior, is excited to be an Editor-In-Chief for Devil's Advocate this year. She spends most of her time cheerleading for the Hinsdale Central...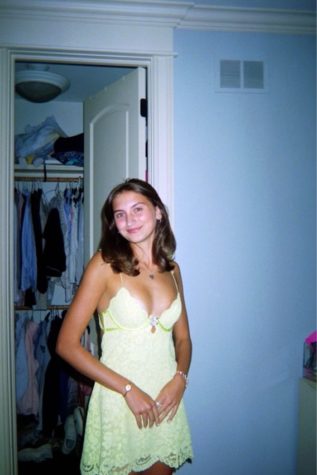 Taylor Levin
Taylor Levin, senior, is excited to be returning to Devil's Advocate as an Editor-In-Chief. She spends most of her time playing tennis for the Hinsdale...