Top ten things to do for Valentine's Day
With Valentine's day right around the corner, here are ten last minute things you can do with friends or a significant other: 
1. Bake some "Valentine" treats 
Making festive desserts is a fun and easy way to pass time with whoever you're spending Valentine's Day with. Whether it be cookies, brownies, cupcakes, or even cake pops, the possibilities are endless for fun treats. For some recipes for Valentine's Day desserts, click here. 
2. Go to a local restaurant for dinner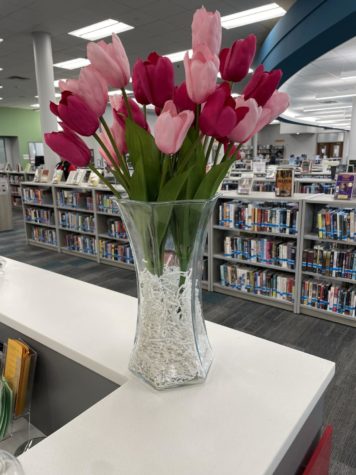 Going to a local restaurant for a meal with a loved one is another way to celebrate the holiday.

"This Valentine's day I am mainly going to spend time with my mom," said Iyden Khan, junior. "We will probably go out to a local restaurant in Oak Brook. Currently I plan on taking her to Beatrix." 
There are also a lot of restaurants in the city to try. 
"My girlfriend and I are celebrating the weekend before by getting dinner in Chicago at Duck Duck Goat," said Sulaiman Qazi, senior. 
3. Celebrate palentines/galentines day with some friends 
Get a couple of your friends together to do a themed lunch or dinner.

"My friends and I are going to have a Valentine's lunch together," said Angie Conley, senior. "We are all bringing themed Valentine's Day boards and making dessert together."  
4. Have some friends over to watch a classic rom-com
There are endless rom-com movies to choose from. Pick a couple to binge with some friends. Some all-time favorites are How to Lose a Guy in 10 Days, Sixteen Candles, and 13 Going on to 30.
5. Write a card to show your appreciation for someone important in your life
Valentine's day is a great time of year to show your appreciation for people in your life. Taking time to write hand-written notes to loved ones can be another way to celebrate this holiday. 
6. Cook breakfast with a friend or significant other
Cooking a meal with a partner is another simple way to celebrate the holiday. Something as simple as heart-shaped pancakes or waffles on Valentine's Day morning.   
"I will be baking my special miso chocolate chip cookies for my family and friends," Khan said. 
7. Go to a local coffee shop (specialized drinks for Valentine's Day)
Many coffee shops do specialized Valentine's drinks. Take a trip to your local Starbucks, Dunkin, or even Peet's Coffee to taste test some festive drinks. A popular Valentine's-themed drink from Starbucks is a Pink Drink with added chocolate cream cold foam. 
8. Participate in "Crush for a Crush" at Hinsdale Central
Hinsdale Central is hosting a crush for a crush. To participate, buy a Crush soda for a dollar during lunch periods to give to a crush. They will hand deliver to anyone in the school.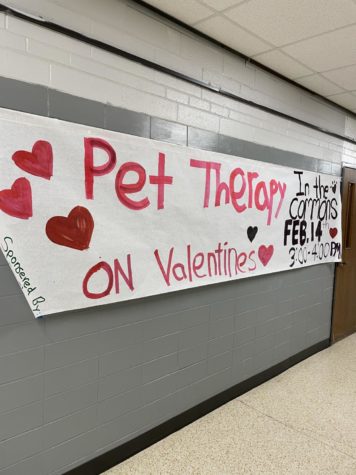 9. Pet Angel at Pet Therapy on Feb. 14 
Hinsdale Central will have Pet Therapy on Valentines Day from 3-4 p.m. in the commons. In there, you can pet Angel, a local comfort dog that often visits Central.  
10. Celebrate with your pets
Don't forget to show your animals some affection too on this day of love
"On Valentine's Day I will be celebrating with my dog, " said Dr. Jim Vetrone, from the science department. "I am going to put red barbecue sauce on a treat, in the shape of a heart." 
For more ideas on what to do this Valentines Day, visit 40 Best Things to Do on Valentine's Day 2023.
Leave a Comment
About the Writers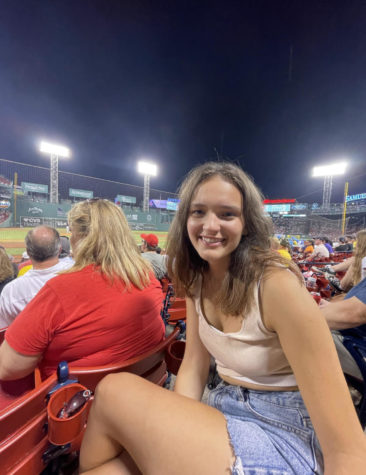 Mikayla Mahler
Mikayla Mahler, senior, is thrilled to be writing for Devils' Advocate this year. Her favorite subjects in school are English and History. Apart from...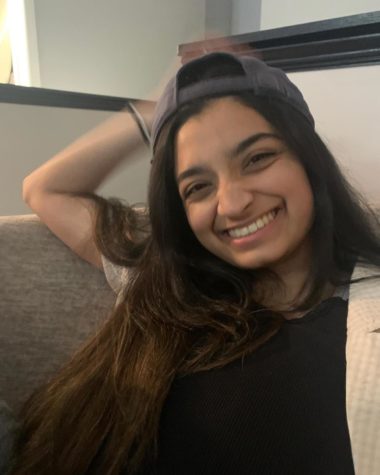 Simrah Qasim, Editor-In-Chief
Simrah Qasim, senior, is excited to be returning to devil's advocate. She loves listening to music, writing, and playing the piano. Along with Devil's...