Blast from the past: Central graduate returns to teach
When most adults reminisce about their high school days, they have to pull out their yearbook to recall specific details about their alma mater. Although, for Miss Heather Stevens, English teacher, it's easy to remember her high school because she walks the same halls every day.
After graduating from Central in 2009, Miss Stevens attended college at George Washington University, where she studied English and French literature and creative writing. As graduation grew closer, she decided to focus on becoming a teacher.
"Growing up I loved school and felt like I'd been so lucky to have great teachers in my life," Miss Stevens said. "I also loved literature and wanted to find a career that allowed me to continue to develop my knowledge of great literature and have meaningful discussions about it with others. Teaching high school felt like a great way to feed my love of literature and, hopefully, inspire students to love it as well."
As a student, she participated in cross-country and distance track all throughout high school. Her passion for running continued as she ran for George Washington University's
Division I cross-country team in college. In 2013, Miss Stevens returned to Hinsdale to help Mr. Mark McCabe coach the cross-country team. Her familiarity with the school and passion for the sport allow her to relate to students.
"We can really go to [Miss Stevens] about anything and she can help us," said Sarah Nelson, senior member of the varsity cross-country team. "Talking to her is more relaxed, but at the same time we still have the coach-athlete respect that other teams have as well."
The school also recognized Miss Stevens' ability to connect with students. After student teaching throughout first semester, she officially joined the English department following winter break.
"[Miss Stevens] was a very talented athlete at Central and [in] college, so she is able immediately to come in and see where students come from and understand the context and pressures of Hinsdale Central," said Mr. David Lange, English Department Chair. "She also gets the intense pressures and benefits of being a coach and athlete at this school. Those two things immediately help her connect with a wide range of students here."
Returning to her roots has allowed Miss Stevens to recognize the differences, or rather the similarities, between the school's past and present.
"I think much of what makes Hinsdale Central great hasn't changed. Students are hardworking and actively involved in a wide range of extracurricular activities," Miss Stevens said. "It's rare to find a school with such a tremendous spirit and work ethic. When the opportunity to teach here presented itself, I knew I couldn't pass it up."
Currently, Miss Stevens is teaching English 2 and Rhetoric while also coaching the girls' distance track team.
Leave a Comment
About the Contributors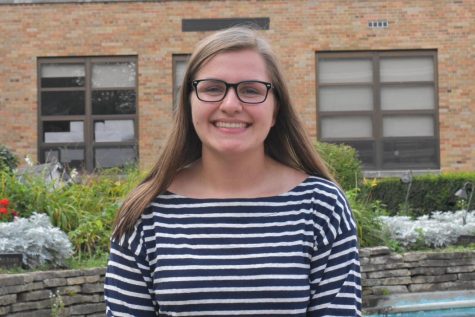 Hannah Anderson, Editor-in-Chief
Hannah Anderson is a senior whose second language is Internet. When she's not working on things for Devils' Advocate, she can usually be found blasting...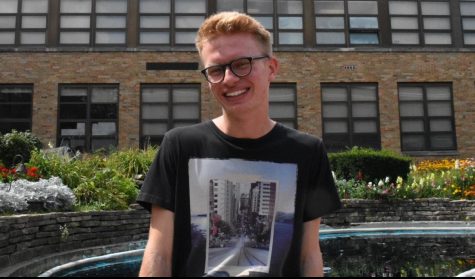 Nick Seda, Section Editor
Nick Seda, a senior at Hinsdale Central, is a section editor for multimedia on Devils' Advocate, whom enjoys traveling the world, taking pictures...