Top 10 albums of the 2010s
The 2010s was quite an interesting time for music. It was the decade where music streaming had taken over the industry. No longer are we forced to hear our favorite songs on the radio or purchase albums (even though dorks like me still do) when we can listen to everything with just a few clicks or taps. This changed a lot of things for music, such as the way it's marketed, the way sales are calculated, and how people go about consuming it.
Whether or not the rise of streaming is a good thing is debatable. You could make the argument that the value of music, both financially and as an art form, has become somewhat deprecated. With the entire history of the art form right at our fingertips, it becomes easy to take music for granted, unlike 15 years ago when if you spent $16 on a CD, you were more than likely listening to it over and over regardless of its quality.
"Personally, I love the convenience that Spotify [premium] has to offer, but I wish it were a little cheaper," said Lexi Pavone, senior.
Ultimately, this shift in the way music is consumed, has allowed for more bold innovation than ever before. Platforms like Bandcamp, SoundCloud, and even the major streaming services (Spotify, Apple Music) give everyone a platform to share their music. While this has lead to a lot of over-saturation of mediocrity or just straight up bad music, It's also allowed for a plethora of musical movements, in both the mainstream and the underground that couldn't have happened in any other generation (Trap, Bubblegum Bass, Cloud Rap, etc.)
Below I've come up with a list of 10 albums that stand as huge high points for me as the music of this decade.
M.I.A. – "MAYA" (2010)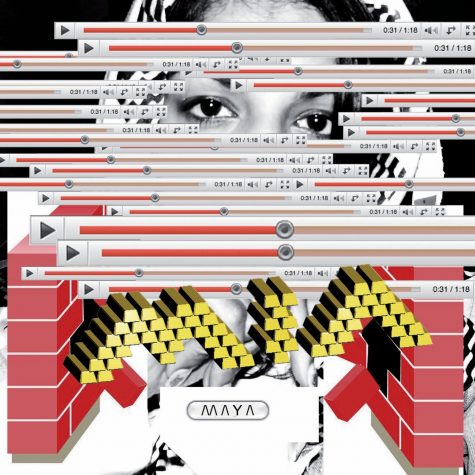 The follow-up album to M.I.A.'s 2007 commercial breakout record "Kala" was met with mixed reviews. The album's blaring synthesizers, odd vocal layering, and hard to pin down sounds put off much of her audience upon initial release. Recently, however, more have recognized it as one of the most predictive albums of the 2010s.
Firstly, the album's lyrics and cover art both depict the internet and modern technology taking over people's everyday lives. The album's emphasis on abstract and largely electronic instrumentals illustrates this as well, mirroring the unpredictability that the internet provides. Secondly, the way M.I.A. arranges these abrasive sounds into danceable and catchy tracks would influence the next wave of industrial hip hop, as well as the recently coined "deconstructed club".
For as experimental and messy as this album is, it never loses the catchiness and memorability that you'd expect from a great pop album. The vocal melodies and leading synths still ring out amidst the rough mixing and uncommon sounds. While the album isn't as high on the genre fusions from around the world that you'd typically get on an M.I.A. record, it makes up for that by focusing solely on filtering the modern pop landscape through as many weird lenses as possible. The record's focused, yet still as eclectic and unpredictable as any of her other projects.
Genre: Electropop, Industrial Hip Hop
Best song: "Tell Me Why"
The Caretaker – "An Empty Bliss Beyond This World" (2011)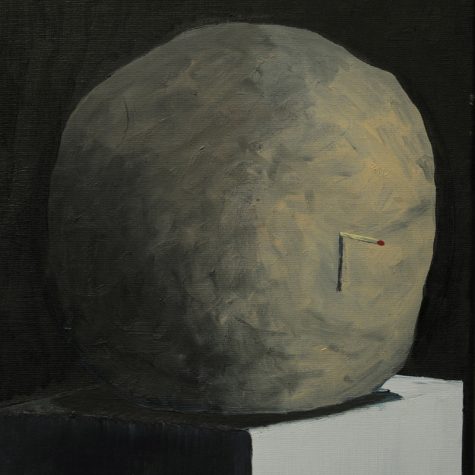 James Leyland Kirby has been dabbling in making music since the 1990s under monikers like The Stranger, and V/Vm. However, he's found more success than he ever has during this decade with his Caretaker project. The compositional basis of his music consists of taking snippets from the 1930s and 1940s jazz recordings and transforming them into dusty and unsettling sonic landscapes.
Most of the music released under this name is a portrayal of mental illness, specifically Alzheimer's. This is brilliantly communicated in not just the music but in the song titles and cover art which shows a blank boulder with a cigarette attached, depicting what it's like to forget what those close to you look like.
When listening, you'll notice that each song becomes more submerged in crackles and silence the deeper you go into the tracklist, with a few songs even showing up multiple times. It's rare that a sample-based album is able to tell such a vivid story simply based on the way the samples are arranged and reworked, especially without the use of any lyrics. It's a big high point for both ambient and sample-based music in the modern era.
Genre: Ambient, Turntable Music
Best song: "Libet's Delay"
Janelle Monáe – "The ArchAndroid" (2010)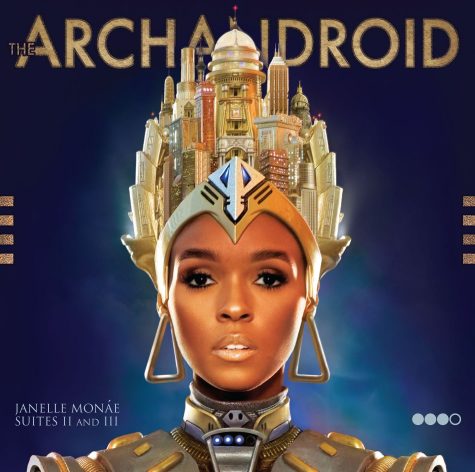 Janelle Monáe absolutely outdid herself on her 2010 debut album. It continues the narrative established on her 2007 EP "Metropolis", following a robot character named Cindi Mayweather as she fights against oppression to be with her human lover.
What makes this album stand out the most though is the ambition in the number of styles Monáe executes near flawlessly. We're met with the plucky rhythms of funk music, irresistible and soul-tinged synth-pop in this album that evokes the likes of Prince and Michael Jackson. Hard-hitting bass, percussion and rap verses of hip hop also fit in, all of it shockingly only in the first half of the album. "The ArchAndroid" takes all of these retro styles, but rather than feeling gimmicky or nostalgia pandering, it's completely re-contextualized for the modern era, and fits the album's afro-futurist themes.
As we get to the second half of the record, things get much more psychedelic and experimental. There are beautifully arranged strings and brass on cuts like "Neon Valley Street" and the epic nine-minute closer "BaBopBye Ya", and straight art-pop on "Wondaland" and "Say You'll Go". While the album's two parts sound completely different from each other, they're equally masterful and show off just how many styles Monáe can work with. She's truly a one of a kind artist, and while "The ArchAndroid" may be near impossible for her to top, she's yet to release a lackluster album.
Genre: Art Pop, Soul, Funk
Best song: "Wondaland"
Sun Kil Moon – "Benji" (2014)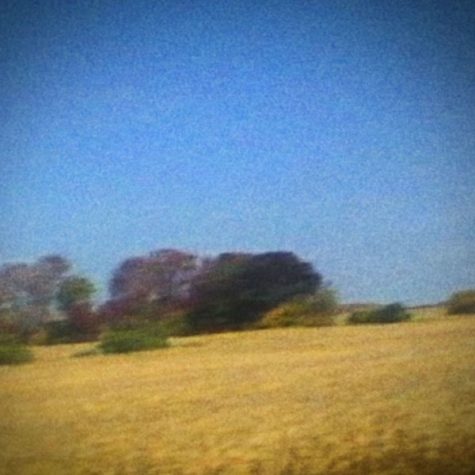 Guitarist and songwriter Mark Kozelek's rambly, over-worded, and at times amelodic approach to songwriting has made him one of the most polarizing figures in the genre for the past couple of decades. While not every record released with his band Sun Kil Moon is equally exciting, their 2014 magnum opus "Benji" is one of the most unique and charming albums in the acoustic singer/songwriter genre to come out all decade.
The album is full of stories from Kozelek's childhood, ranging from mundane to heartbreaking. While the album may seem a little incoherent at times, the excruciating detail that he puts into all of these stories not only makes them more vivid but gives his songs a unique personality that no other current songwriter can quite match.
As tragic as this album gets at times, it never loses its sense of optimism. This is conveyed through its subtle, yet poignant sense of humor that's prevalent on cuts like "Dogs" and "I Love My Dad". This album sees its genre gets completely flipped on its head and has moved me in a way that few others have this decade.
Genre: Singer/Songwriter, Folk
Best song: "Micheline"
Death Grips – "The Powers That B" (2015)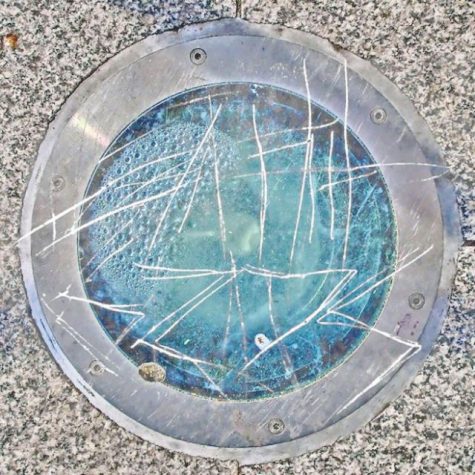 Whether you think the band Death Grips are brilliant for their constant genre fusions that have inspired much of the modern music landscape in recent years or think they're just a meme, you can't deny their consistency over the last decade. Nearly every year this past decade they released a project that was as refreshing, original, and challenging as the last, leading to a lot of argument over which one is their "best". If you ask me though, I'd have to give it to their monstrous double album "The Powers That B".
The first disc consists of eight tracks that all bleed into one another totally seamlessly. We get a glitched-out arrangement of Bjork vocal samples weaved into angular rhythms, pushing both hip hop and electronic music to its very limits. Despite the cacophony, MC Ride flows smoothly on top of the instrumentals and gives us some of his most esoteric lyrics so far.
The second disc consists of 10 tracks that, while not as cohesive as its predecessor, see the group pushing their sound forward. There's more incorporation of roaring guitars, harsh electronics, and a louder vocal delivery than ever before. It does all of this while still being full of catchy choruses and interesting lyrics. While it might not be the group's most accessible album, it's easily their most groundbreaking and definitive.
Genre: Glitch Hop, Noise Rock
Best song: "On GP"
Lingua Ignota – "Caligula" (2019)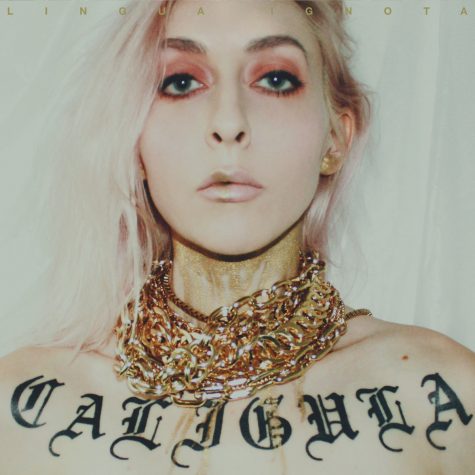 Kristen Hayter's debut on Profound Lore Records is easily her most well-executed album so far. It's a difficult and powerful listen that handles the topic of being in an abusive relationship. Rather than relying on external imagery to communicate its hardship, it's all told from the perspective of the victim's inner psyche. This allows the album to be as vast and otherworldly as possible, while still being entirely real.
Musically it's a continuation of the exciting, but niche sounds of artists like Dead Can Dance and Diamanda Galás, who fused the darker side of post-punk, new wave, and Gothic rock with the linear compositions of classical music. Hayter takes influence from these artists but creates a sound that's huge and biblical, from her densely layered vocal harmonies to her giant backing instrumentation.
This album ranges from being absolutely gorgeous to having some of the most abrasive and harsh sounds I've heard all year. This balance of moods does a lot to communicate the internal struggle that goes through one's psyche in the situations that Hayter talks about, illustrating the damage, but also why it can be so difficult to get out of abusive relationships.
"["Caligula"] was the rawest piece of music I had ever experienced," said Emma Baroni, senior. "The album is obviously about escaping an abusive relationship and dealing with the subsequent trauma, and I think it does an amazing job of showing what that feels like."
Genre: Neoclassical Darkwave
Best song: "Fragrant is My Many Flower'd Crown"
Earl Sweatshirt – "Some Rap Songs" (2018)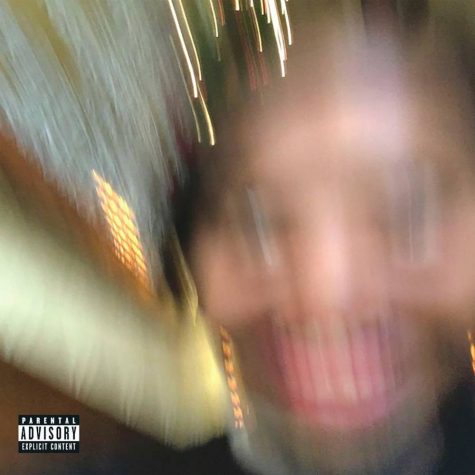 Coming up off of Odd Future fame, Earl Sweatshirt's third studio album "Some Rap Songs" is a brief but bold set of tracks that pack more content into its 25 minutes run time than most albums that are double its length. With each passing year, Sweatshirt continues to improve as a lyricist, and the cryptic and sad poetry that shows up all over this record is nothing short of fascinating.
What's even more fascinating though is the atmosphere that Sweatshirt creates within all of these tracks. The instrumentals on here are all fairly simple rap beats with looped samples, carrying a heavy J Dilla influence, but what makes the overall sound of these tracks stand out is the mixing. Sweatshirt's voice sounds like it was recorded on a cheap microphone in a room with 20-foot high ceilings, with the beats carrying a similarly rough demeanor. It doesn't sound lazily produced, so much as it does meticulously assembled to sound as isolated and alienating as possible.
It perfectly conveys all of the trippy and disconnected emotions that are spoken upon in the lyrics, with each track being short and to the point. There's very little, if anything in the way of hooks, playing out more like a collection of verses on top of abstract musical ideas than traditional songs, contrary to what the title may lead you to believe.
In the short time, this album has been out, it has impacted the progression of underground hip hop, inspiring artists like Mike and Maxo to release music with a distinctly hazy and lo-fi sound. Don't be surprised if you hear more records that sound like this in the 2020s.
Genre: Abstract Hip Hop
Best song: "Azucar"
Danny Brown – "Atrocity Exhibition" (2016)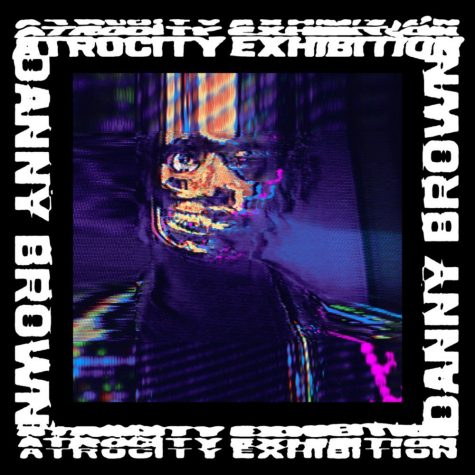 Danny Brown is one of modern hip hop's most eccentric characters who celebrate, but also deconstructs the genre's cliches. His lyrics about partying and drug culture, and the bass-heavy, sample-driven production are executed in a way that's entirely unique to him. He communicates both the highs and lows of the party lifestyle, using a yelped vocal delivery that sounds like he's having fun while also realizing his life is falling apart.
The beats on here tend to come across more as odd musical experiments than rap beats, with a slight Post Punk influence. Most of the beats on this album sound like they couldn't have been rapped over in any way other than Danny's trademark style, and he sounds more unrestricted than ever.
The insane production and manic vocals make you feel like you're right there with Brown on this downward spiral of addiction, with lyrics that mirror this sentiment. Despite this, the album never feels as on the nose as an anti-drug PSA. Rather, it's a detailed depiction of the life of a substance abuser. It's an addictive record that sees hip hop go in an all-new direction.
Genre: Experimental Hip Hop
Best song: "Ain't It Funny"
The Brave Little Abacus – "Just Got Back From the Discomfort–We're Alright" (2010)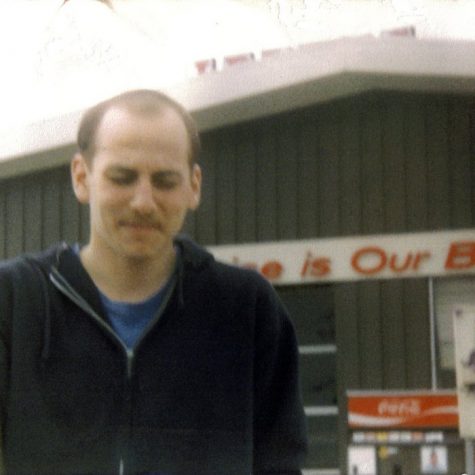 While the Midwest emo revival was an overall short-lived movement that consisted mostly of American Football ripoffs, it gave us this cult masterpiece right here. While The Brave Little Abacus often gets grouped with other bands who carry a clear influence from emo, the band's frontman, Adam Demirijan, has been documented more as a fan of early punk music and classic rock, which is even further evidenced by his new band Me in Capris.
This album, however, isn't clearly influenced by any other band, something I can't say about the vast majority of rock records from the 2010s. Despite the recording of this album being relatively lo-fi, the musical ambition isn't lost at all. Aside from your typical guitar, bass, and drums, there are melodic brass sections, sad harmonicas, triumphant wind chimes, driving keyboards, and even clips from Malcolm in the Middle. There's so much going on that keeps every moment entirely unpredictable, and when combined with the linear song structures, feels as grandiose as a King Crimson record, all while keeping nearly every track under five minutes.
On top of this is the infectiously passionate vocals, offering cryptic, yet readable descriptions of failing relationships and self-doubt. I understand if the record comes across as a total mess upon your first listen because its unconventional rhythms and loud instrumentation is a bit overwhelming with the lo-fi recording, but after getting used to its overall aesthetic, everything becomes easy to pick apart and appreciate.
Genre: Experimental Rock, Midwest Emo
Best song: "Untitled (Cont.)"
Kendrick Lamar – "To Pimp a Butterfly" (2015)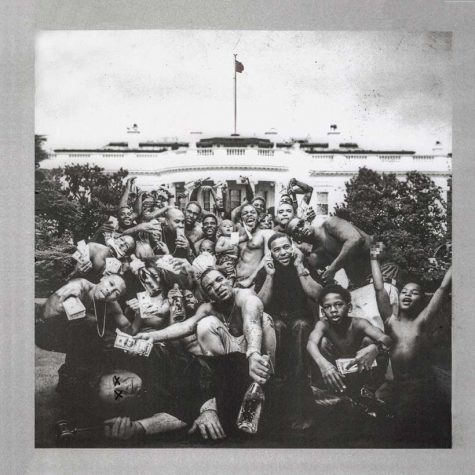 Kendrick Lamar's third studio album completely shook the music world upon release. It's a beautiful fusion of hip hop, jazz, funk, soul, and spoken word with lyrical themes of American race relations, overcoming self-doubt, and violence in and towards the black community.
These themes are all communicated in both the songs and the poem told at the end of nearly every track, revealing more of itself as the album goes on. The way that each line in the poem connects to a song on the album ties it together in a way no other album in the modern era quite does. At the end of the record, it's revealed that he is telling this poem to 2Pac, who he then proceeds to interview from beyond the grave.
Concept aside, every song on the album is masterfully produced, perfectly performed, and brilliantly written, with Lamar embodying multiple personalities, and giving his guest verses unique roles. It's already proven itself as a modern classic, and will likely continue to be discussed for generations to come.
"I would say Kendrick influenced a new age of lyrical rappers," said Iyden Khan, freshman. "It's the [Album] I listen to the most."
Genre: Jazz Rap, Conscious Hip Hop
Best song: "How Much a Dollar Cost"
Click here to see my entire Top 108 Albums of the 2010s.
Leave a Comment
About the Contributor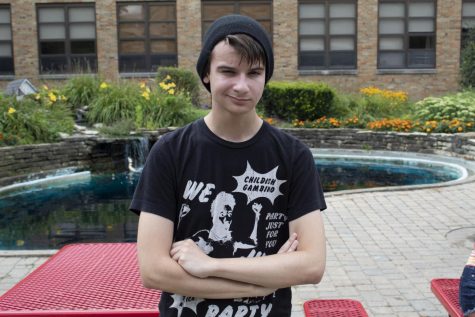 Jack Ging, Writer
Jack Ging is a senior who really enjoys writing and music. He has written hundreds of music reviews and has a YouTube channel with video essays about various...