Theater program presents "Urinetown: The Musical"
On April 21-22, Hinsdale Central's drama club held their last musical of the school year, "Urinetown: The Musical." 
"Urinetown" is a satirical musical set in a dystopian future where you essentially have to "pay to pee" due to an extreme water shortage. Anyone who breaks the law is sent to Urinetown, with a revolution brewing. 
"It follows a rebellion by the poor people who cannot afford the fee, and has a lot of satire and self-aware jokes that break the fourth wall," said Mickey Norton, senior. "I played Penelope Pennywise, an older woman who ran a bathroom who strictly enforced the fee and was eventually ousted by the poor."
Many of the staff and students were unfamiliar with the musical's unusual title, creating more promotion and curiosity.
"Although the title is strange, the music and comedy are incredible and it has definitely been one of my favorite shows to be a part of," said Katelyn Ulrich (Little Becky Two Shoes), senior. 
Rehearsals for the musical started as early as mid-January up until showtime. 
"We rehearsed for upwards of four or five hours a day, learning choreography, blocking, lines, and lyrics and practicing outside of rehearsals as well," Norton said. "I also assisted in set construction, coming in every day over spring break."
Many talented students at Hinsdale Central with a large range of skills came together and worked hard. The stage crew and the cast worked endlessly in order to perform to the best of their ability. 
"We had a two week tech week for this musical, so we got plenty of practice in each of our jobs," said Parker Rohn (fly person), senior. "We ran the musical with a full crew at least five times, not even mentioning the amount of times that the cast ran it on their own."
Alongside working together in person, many of the production and cast worked individually outside of rehearsals. 
"I listened to this musical a lot– in the shower, car, or while doing homework," said Juliana Wittrock (Josephine Strong), senior. "We all worked really hard to make the musical the best it could be by listening to practice tracks, getting to know our character, and working hard to memorize lines."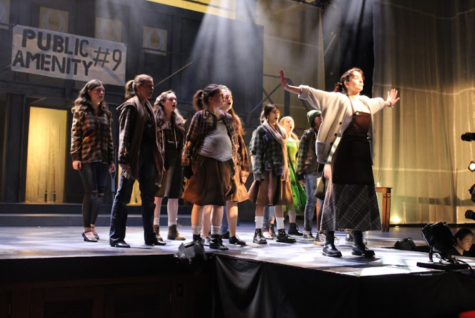 As for the seniors in the musical, this would be their last theatrical production at Hinsdale Central. 
"Musical theater has been such a big part of my life and although I will miss it, I am glad that I got to perform in one of my last shows with some of my really great friends," Ulrich said. 
Some seniors plan on continuing their theatrical careers in their post high school plans.
"It was really hard to say goodbye to all the friends I made but I know theater will still stay with me as I major in it at UIUC," Wittrock said.
For more information For more information about all things Hinsdale Central's Drama club, click here.
Leave a Comment
About the Contributors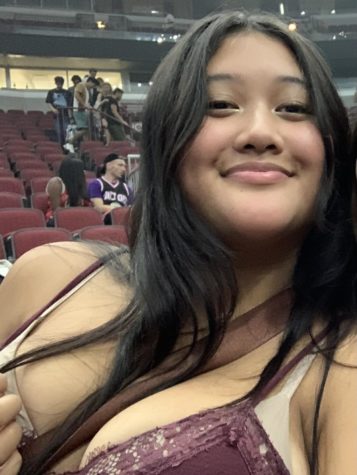 Ella Songco
Ella Louise Songco, senior, is excited to be a contributor for Devil's Advocate this year as a writer and photographer. She spends most of her time babysitting,...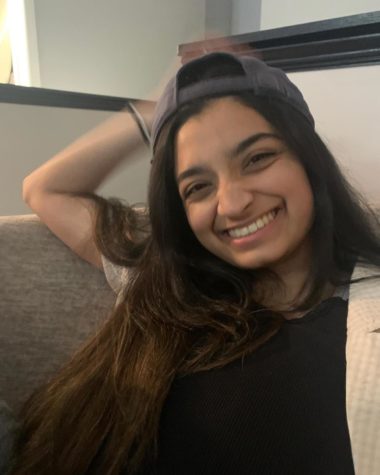 Simrah Qasim, Editor-In-Chief
Simrah Qasim, senior, is excited to be returning to devil's advocate. She loves listening to music, writing, and playing the piano. Along with Devil's...