Breaking Down the Walls presents to classrooms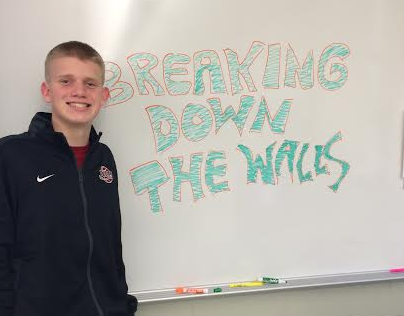 On Dec. 16, Breaking Down the Walls presented anti-bullying curriculum to classrooms on the day of the winter holiday concert.
Third period was lengthened to about two hours to account for the holiday concert, class work, and then an option between an internet safety or sexual predator safety video and PowerPoint or a Breaking Down the Walls presentation.
Volunteers from Breaking Down the Walls split up into groups of two and spent around 40 minutes promoting how and why to stand up against bullying. The club presented to about 15 classrooms in total, spreading their message to all grades.
"We talked to kids and wanted to make it more of a discussion than a presentation," said Eamon McMahon, junior. "We don't want the student body to think we're better than them or anything like that. It's a group effort, putting down bullying."
The club primarily expressed the idea that "being nice is easy", encouraging students to branch out of their comfort zone and work on sticking up for each other and being kind to others at all times.
"We want kids to know how a little nice comment can change someone's day completely," said Katie DelZenero, junior. "When my group presented, we made sure kids understood the value of kindness and how important that it is in our school atmosphere."
McMahon added, "In our discussions, we had kids leave a sheet of paper on their desk while everyone circled around writing compliments on their classmates' sheets. Afterward, everyone had a smile on their face, and it was great to see."
The club was particularly impressed with the input from their audiences. As a whole, the presentations were considered a success, according to many of the presenters.
"This was the first type of presentations that we did like this," McMahon said. "Hopefully, we can keep doing this and educate kids on bullying and ultimately achieve our purpose more and more."
Leave a Comment
About the Contributor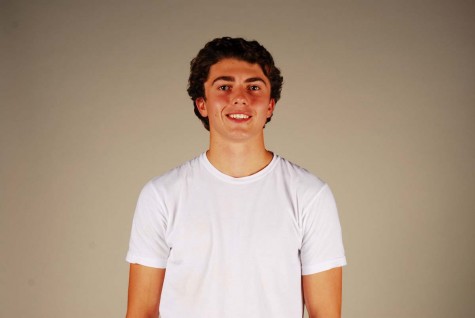 Andrew Bitautas, Writer
Andrew is an outdoors enthusiast and self-taught drummer. He picked up some sticks in first grade and hasn't stopped jamming, playing for the Shoobies,...