Students to participate in day of service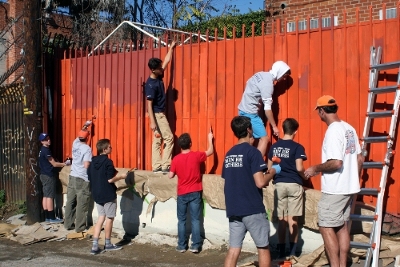 On Sept. 30, there will be an all school day of service. The goal of this day is to get as many students as possible to volunteer and help out around the community. Key Club will run the event and recruit other clubs and faculty to assist.
The day will consist of 15 different volunteer options for clubs and students. These options include working at nursing homes, food pantries, group homes for people with disabilities, and community centers of the surrounding towns.
This is the first time the school has attempted to execute such an event. Key Club members have been active in the community, helping out with different park district programs, the Walk the Walk for Autism, and Feed My Starving Children. Mrs. Sara Pendergrass, Key Club sponsor, has worked for the past six months to help make the day possible.
"We have made sure we have volunteer opportunities set up and made those opportunities available so the kids have more options on that day," Mrs. Pendergrass said.
Prior to the day of service, there will be a food drive, which will be run through an organization called Blessings in a Backpack. Blessings in a Backpack is a program that delivers food to children on the weekends who might otherwise go hungry. The food will be collected and organized at school, and then it will be delivered to families in Downers Grove who need it.
"I am really looking forward to this day. I am excited to get closer with the community and help out wherever needed," said Emily Goggin, Key Club member.
The goal for the day is to get 100 people to volunteer. Downers Grove North, who also partakes in their own day of service, had around 500 people volunteering.
"Our goal is to start out small, but get huge after a couple of years," Mrs Pendergrass said.
Although Key Club is running this day, it is open to anyone who is willing to volunteer.
"I have volunteered in the past, and every time it has been really fun. I am going to get a group of friends together for the day, and we will all volunteer together," said Kosta Kinnas, junior.
Students can sign up through a GoogleDoc or the sign-up sheet at school.
Leave a Comment
About the Contributor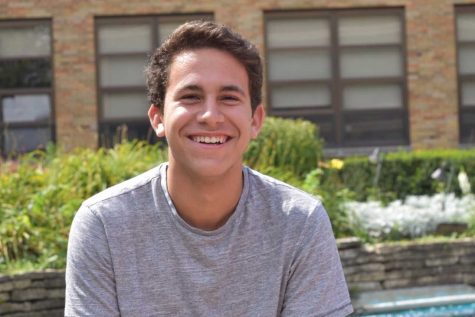 Brandon Belgrad, Writer
Brandon Belgrad, senior, is often spotted running through the streets of Hinsdale. He is a part of the cross-country and track and field teams. Along with...