Varsity Club hosts promposal contest
As prom approaches, many seniors are preparing for how they are going ask their dates to the dance. Generally, prom proposals or "promposals", as they're more frequently known as, are more elaborate than proposals to other dances. For added incentive this year, Varsity Club is sponsoring a contest asking students to videotape their promposals, and the person who has the best proposal, and his/her date, will receive a free ticket to prom.
Promposals are known for being extravagant, so students are always looking for new ways to ask someone to the dance. This year, Nick Seda, senior and Advocate multimedia editor, asked his date Gretchen Huebner, senior, to prom in front of millions of viewers on HQ, a live trivia gameshow.
Beyond blessed that @SarahPribis on @hqtrivia helped me ask a very special someone to Prom. I am looking forward to May 5th ❤️ #HQ #Promposal pic.twitter.com/9iU0cbVsWh

— NICK (@nickseda) April 3, 2018
"I got in contact with [host] Sarah Pribis back in early March, and she was more than happy to do it. I'll never be able to repay her," Seda said. "Gretchen was shook to the core."
However, the promposals for the contest can't just be any grand gesture; there is one key necessity.
"We wanted to promote school spirit around the school," said Kathryn Hodakowski, senior and Varsity Club president. "The theme for prom this year is 'Great Gatsby', so the only requirement for the contest is to have something related to The Great Gatsby."
Varsity Club has sponsored this event for the past couple of years as a way to stay involved in the dance. The club organizes and runs both the homecoming and turnabout dances, however, the senior class board runs prom.
"We wanted to show our support by getting students excited for prom with this event," Hodakowski said. "We know how much work goes into organizing a dance, so we just wanted to have a part in it to help out the class board."
This year's prom will take place on Saturday, May 5. There will be pictures in the main gym beforehand, the dance itself will be held at Navy Pier's Crystal Gardens, and a boat ride around Lake Michigan will happen afterwards.
"I'm very excited for prom and all of the festivities around it," said Mia Balice, senior. "I think it would be really cool to be asked with a Great Gatsby theme too."
Video submissions for the promposal contest must be submitted by Monday, April 9. Seniors should turn in their money and permission slips by Friday, April 13 to access their prom tickets. For more information, visit the official prom website.
Leave a Comment
About the Contributors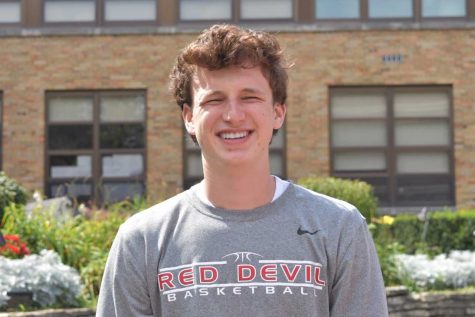 Everett Eck, Section Editor
Everett Eck is a senior who loves the sport of basketball. If he is not playing it, he is probably watching it. When he isn't playing basketball,...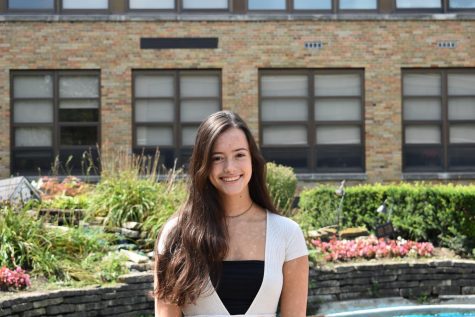 Marelena Halikias, Photographer
Marelena Halikias is a senior photographer for Devils' Advocate. She can commonly be found crying over reruns of The Joy of Painting, offering to sell...