Students offered chance to receive State Seal of Biliteracy
On Saturday, Sept. 29, bilingual students from Hinsdale South and Central will take the Seal of Biliteracy test, an academic test assessing the students' ability to speak English and another language fluently.
The Biliteracy test is a state program that has been going on for three years, and this year will be Central's third time being a part of it. The test itself isn't new, but new languages are added every year.
"It's really just a way to acknowledge students that have another language either spoken at home or have worked really hard to learn a new language, either at school, on their own, or at home," said Mrs. Owens Kelly, Seal of Biliteracy coordinator.
College credit is provided by the state of Illinois to all their public state universities. Another benefit for students is that the student's transcript includes an official seal stating the student is biliterate.
"Having the biliteracy certificate will not only enhance my college applications, but it's also a good certificate to receive if you're pursuing medicine," said Aya Beilani, senior.
This test is provided to everyone, not just for the students who take a language at school. In order for a student to get recognized, they need to be able to pass all four categories of the test which include reading, writing, listening, and evaluating.
Last year more than 170 students from South and Central received the Seal of Biliteracy award. Students are encouraged to take the test even if they aren't necessarily sure if they're going to be successful in all four parts of the test.
"I'm taking this test because it will enhance my college applications and show on my transcript," said Lamis Al Natafgi, junior.
It costs $20 to take the test. The first test will take place at South on Sept. 22, in the library. Central will also provide a test on Sept. 29 in the Community Room at 8 a.m. For students who won't be able to make it during the fall, the test is also offered during the year after winter break.
Leave a Comment
About the Contributor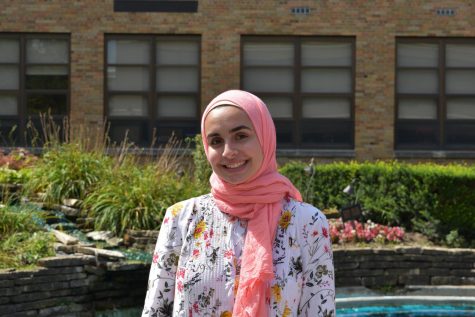 Masah Mourad, Section Editor



Masah Mourad is a senior that loves to eat fries. She enjoys many activities such as traveling, painting, and hanging out with her friends. When...